India is huge. No, really, it is the 7th largest country in the world, you can fit the UK into India 20 times. With all that distance to cover, it may be tempting to jump on a plane and reach your destination quickly, but you will miss out on all the fun. Instead, I am here to convince you that rail travel is the better choice. Trust me, travelling India by train is the best way to see the country, and here's why.
Travelling India by Train is Great for Working Out Your Happy Comfort Level
OK, so there are luxury trains in India but sadly, we haven't been lucky enough to take one yet. Instead, we have experienced a spectrum of Indian railway classes and we will share our thoughts with you. Having tried nearly all of them, it's easier to recommend our favourite to you.
2S – Second Class Seating
I think this would best be described as sardine class. There are no reserved seats here and it can get very busy. Windows are open to the elements so remember a poncho if it's rainy season, and a fan if it isn't. Theoretically there are padded benches with room for three people to sit on. In reality, you'll be sharing with as many people as can physically fit. People have been known to sit in the luggage racks, hang out of the doors and even sit on the roof (although that practice has been stopped). On a journey between Bangalore and volunteering in Kolar Gold Fields, we snagged window seats by jumping on quickly and we were soon joined by many new friends. At one point, we each had a child half on our laps looking out the window.
SL – Sleeper Class
We enjoyed/endured sleeper class on a journey from Sawai Madhopur to Agra (home of the Taj Mahal). It was a pretty awful night's sleep and I have written about it detail in the article Is the Taj Mahal Worth the Hype? There was a multitude of bugs, huge scary noises as freight trains braked into and left stations and no air conditioning to keep the heat at bay.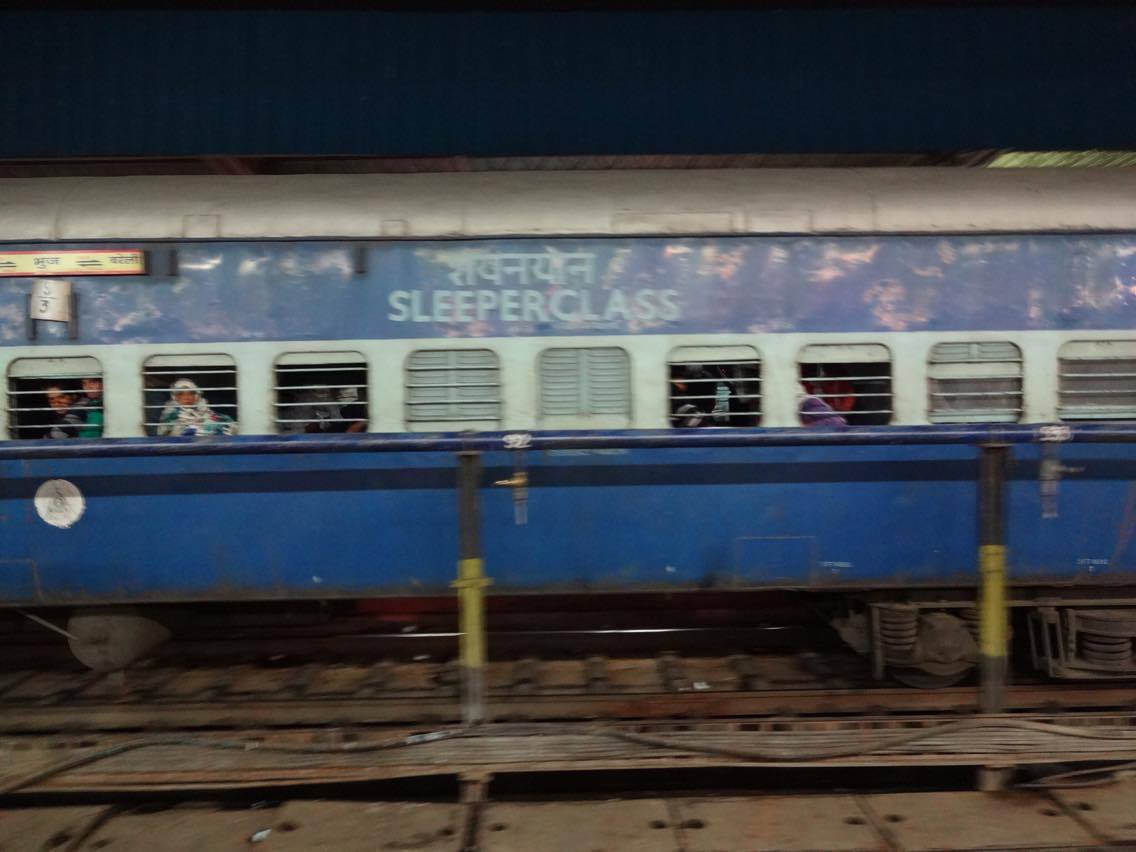 During the day, the middle bunk is pinned to the wall to create seating space, but at night you hook it to a couple of chains and you can climb in. You need to take your own bedding for sleeper class. If you're on a super tight budget, this may be a good option. But I personally wouldn't choose this for an overnight train again.
CC – AC Chair Class
We have taken this between Delhi and Agra twice. It is a very comfortable ride with reclining seats that are well padded. Everyone has a reserved seat and there is no standing, or doubling up on the seats. This means that you will definitely have your own space.
If you pick the right train, you will get a little snack pack to munch on. The first time we got some yummy mango juice and a strange roll. This one was a little better.
I would choose this over second class seating if the journey was more than an hour and we had the choice.
3A – AC 3 Tier
This is the happy medium. Tickets are well-priced and you will get a much more comfortable night's sleep. In 3AC you will be provided with bedding, windows and AC (obviously). The beds work in the same way as the sleeper class, with the middle bunk serving as a back pad during the day and creating a third bed at night. The top bunk is a little higher and so is more cramped than in 2 AC. This also means a bigger climb, but if my mum can do it with a fear of heights, it can't be all that bad.
Choosing the two bunks in the corridor will give you more space at night but it could be a more disturbed night as people walk past your head. It also means that you are sat upright during the day. The bottom bunk converts into two single seats that face each other.
2A – AC 2 Tier
This is fanciest class we have travelled in, it is still a tiny bit rough and ready, but perfectly fine. We indulged in 2AC on our longest train ride, a 26 hour journey from Mumbai to Bangalore. It was nice to have the extra space. This meant, travelling as a couple, we had the whole bottom bunk to lounge on all day. It was also a more spacious top bunk so I could sit up properly whilst getting into bed.
In 2AC, you get your bedding in the evening, just like 3AC. Additionally there is a private reading light for each bunk and a curtain that you can shut on to the corridor. This was a relief as female travellers can attract a lot of attention. I have never found this malicious or threatening, but it can be a tiny bit tedious so to shut myself away gave a little respite.
The Ones We Haven't Used
FC – First Class
A relic of a different time, first class is a non-AC carriage with lockable areas. It is set up just as 2AC and that's what has replaced it. We have tried to travel in this class to satisfy our curiosity but haven't found a route with it thus far. Then again, I am not sure I would want to pay a bigger fare for a noisier night. Plus, you need to pay for bedding. All in all, it would be a good experience for one night but it wouldn't be a good choice for a longer journey.
1A – AC First Class
Again, we haven't managed to find a journey with this class on-board so we haven't had the chance to try it out…one day! This is also set out like the 2AC berths but each of these locks. If you are a couple or family travelling together, this means you can have a little more peace leaving your bags. This is the only carriage type with showers so you can stay fresh and you will be provided with a towel to help out with this. This class can cost as much as air fare so for us, it seems a little too much.
Travelling India by Train is Good for Your Budget
OK, so we have seen a range of cost corresponding to the class you travel in. Our 2nd class seat cost less that £1 for a three hour journey, and our 2AC bed/seat for a 26 hour journey was around £20. That doesn't sound like a lot but I get that if you are travelling on a budget £20 can be a large part of your daily allowance. Here is why we think you should consider it though:
If you are taking your own snacks, you will be enjoying cheap dinner and breakfast (ah cheap Indian biscuits for breakfast).
You are saving on a night's accommodation and going from A to B. That is quite the 241.
Train stations are in most towns and are in the centre of those towns. This means you aren't spending loads of money on taxis to and from far away airports.
We met some brilliant fellow travellers on the train. This meant that sharing tuk-tuks/taxis/pilau rice etc when we reached a new destination saved us even more money.
A quick note. Yes, buses are also cheap but Indian driving is…exciting and train travel is much safer, plus you can stretch your legs or go to the loo whenever you need.
Travelling India by Train is a Great Way to See Real Life
Travelling India by rail is the best way to see a richness of culture, feel a sense of adventure and a depth of experience that only slow travel can provide. Flying over a city at 30,000 feet means you will miss so much. Chugging slowly through the the same city, you are going to see a slice of life. In India, it is astonishing how much life takes place right by (and on) the train tracks.
After a strange night's sleep and a cup of chai, it is time to get your nose to the window. First thing in the morning, whole communities share their morning routines down by the train lines. We have passed hundreds of people brushing their teeth, going for a morning pee and praying…not all in one spot.
In other places, shanty towns back right up to the train, sometimes just half a metre away. You can see the industry that is going on, see how people are actually living and get a sense of the real India.
Travelling India by Train is a Great Way to Meet People
As I have said, trains are a great place to meet fellow travellers. The collective knowledge that you are all on this long journey together seems to inspire conversation in a much nicer way than during air travel.
Saying that, meeting other Westerners isn't what I enjoy most. Getting the chance to sit and chat with locals is a large part of the joy of riding the rails. We have had a wonderful mix of awkward, funny and interesting chats with all kinds of people on trains. The oddest was with a teenage guy who took an hour to pluck up the courage to talk to us and then panicked about 30 seconds into the conversation.
Our ride in 2AC saw us interacting with a young girl and her grandma (a conversation that I fell asleep half way through). They insisted that we share their lunch and were so sweet. Then, after they disembarked, we began a long conversation with a very middle-class, middle-aged couple. We soon discovered that it not rude to ask about someone's income and how much they spend on things. We didn't know how much houses or cars cost really but our answers seemed to satisfy their curiosity.
You could just do your own thing, stick your headphones on and shut the world out, but why not have a quick chat first.
Check out all our travels around Incredible India
Travelling India by Train is Good for Spontaneity
Arriving in India with nothing booked, we were slightly over-whelmed with all the options. There is a lot to see, a lot to do and a lot of ground to cover. We decided to travel by rail and that helped us plan a little route. Our itinerary had us in India for a month but we only booked our first two weeks of train travel to begin with, and then the other journeys two weeks later. We had no trouble getting train tickets and it allowed us to be nicely flexible.
During a separate trip to Kerala, we were victim to industrial action. On the day that we were meant to be getting on a Keralan houseboat to explore the backwaters, a strike began. For three days, all transport that ran on petrol ground to a halt. Our houseboat driver didn't want to go anywhere and so we had to change our plans quickly. The trains were still running however, and so we jumped aboard a train going South and spent a couple of nights in another place and then up to Varkala to relax. No buses, no problem!
Travelling India by Train is Great for Practicing Patience
It is worth bearing in mind that the Indian railways were built by the British quite some time ago. They are old tracks and old traditions, and these trains travel a long way. This means that delays are common. We have spent many, many hours waiting for trains. Obviously, getting on at the origin eliminates this problem but if you are getting on down route, don't stress, just turn up on time and if your train isn't there, settle in somewhere.
Sometimes being patient really pays off. In Agra, we found ourselves in the station a little too early and so we located the station cafe just as the power cut out. Despite our pleas to feed us some dinner, they didn't want to cook anything in the dark (understandably). We took a table, not wanting any of the precooked food, and just got a bottle of Thums Up, India's local Cola to keep us entertained as we waited (patiently) for the power to return.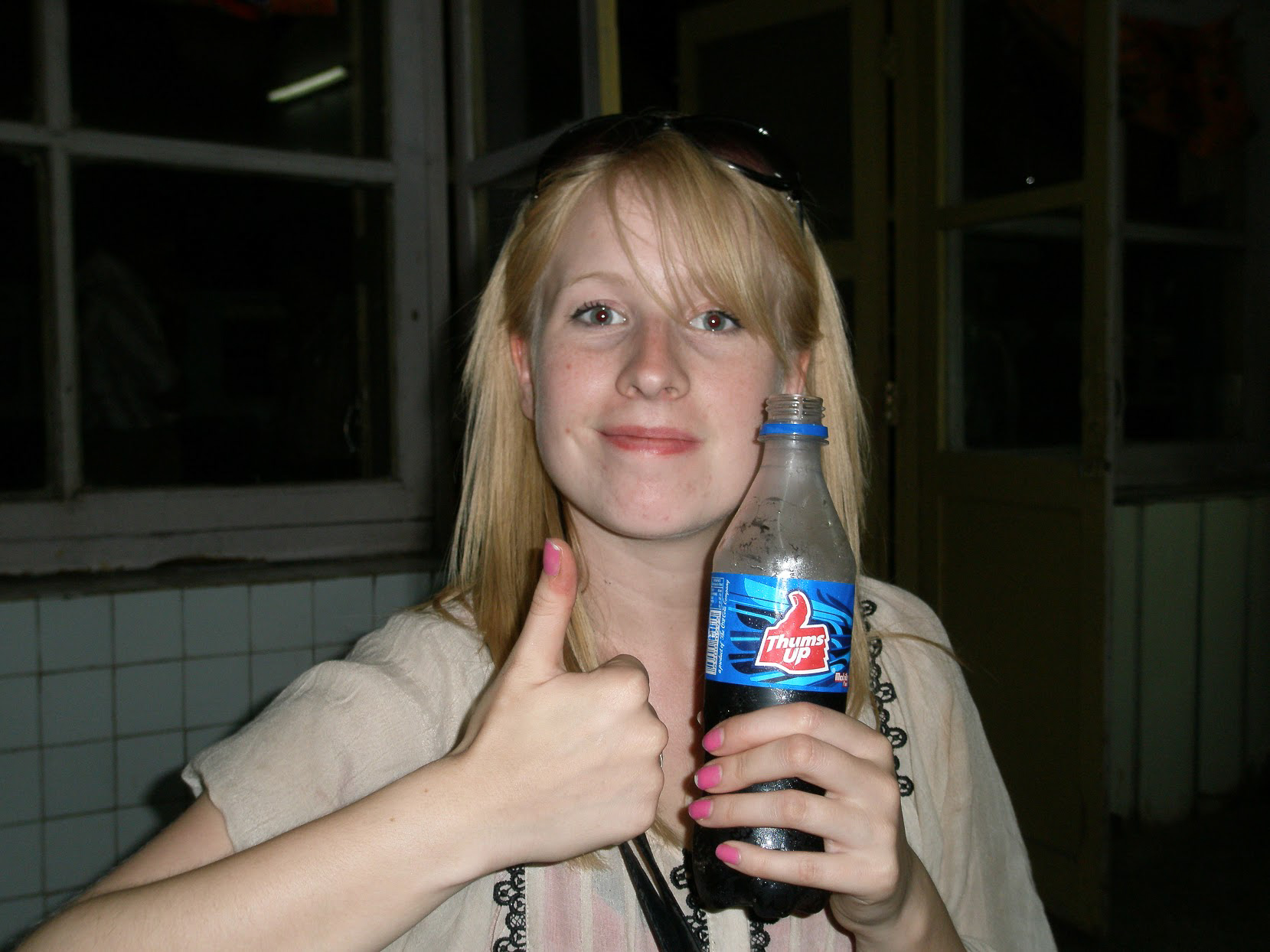 As we sat and took stupid photos with fizzy drinks, we heard a scuffling noise. Look what we saw…
Our Top Tips for Travelling India by Train
Tatkal Tickets
Let me start with a tip that I should share, but one that we have never personally used. A special quota of tickets specifically for tourists can be available to book even if the rest of the train is sold out. They are released the day before and so give you a second lifeline.
Tourist Bureaus
If you are starting your travels in any of these places, Kolkata, Chennai, Bangalore, Ahmedabad, Jaipur, Jodhpur, Varanasi, New Delhi, Agra or Mumbai, go straight to the International Tourist Bureau at the station. Touts lurk to try and direct you elsewhere so do a quick google to locate it first.
You can read all about our adventures trying to book tickets in Delhi in our post – How to Escape Delhi in Five Days.
The Ups and Downs
As your train enters the station, keep a good eye on both the direction it is travelling and the centre carriage. Indian trains have an up, and a down. There is a general rule that odd numbers are "down" trains but this isn't always a reliable system. You will need to know which way it is going as the carriage numbers change. Carriage one when the train is going down, may be carriage 18 on the way back back. The central carriage has an arrow to indicate which way round it is.  If in doubt, ask and people will run/escort you in the right direction. They may ask a little baksheesh for this.
Porters
Porters exist at most stations ready to grab your bags and whisk them to your next destination. We were on a tight budget so we hauled our own backpacks around but plenty of Indian families used their services. It won't break the bank and may stop you from breaking your back so if you intend to use a porter, keep some change handy.
The Man
Need more information on prices, where to book tickets in advance etc then The Man in Seat 61 is your guy. He is the font of all railways knowledge around the world and has never let us down when booking rail adventures.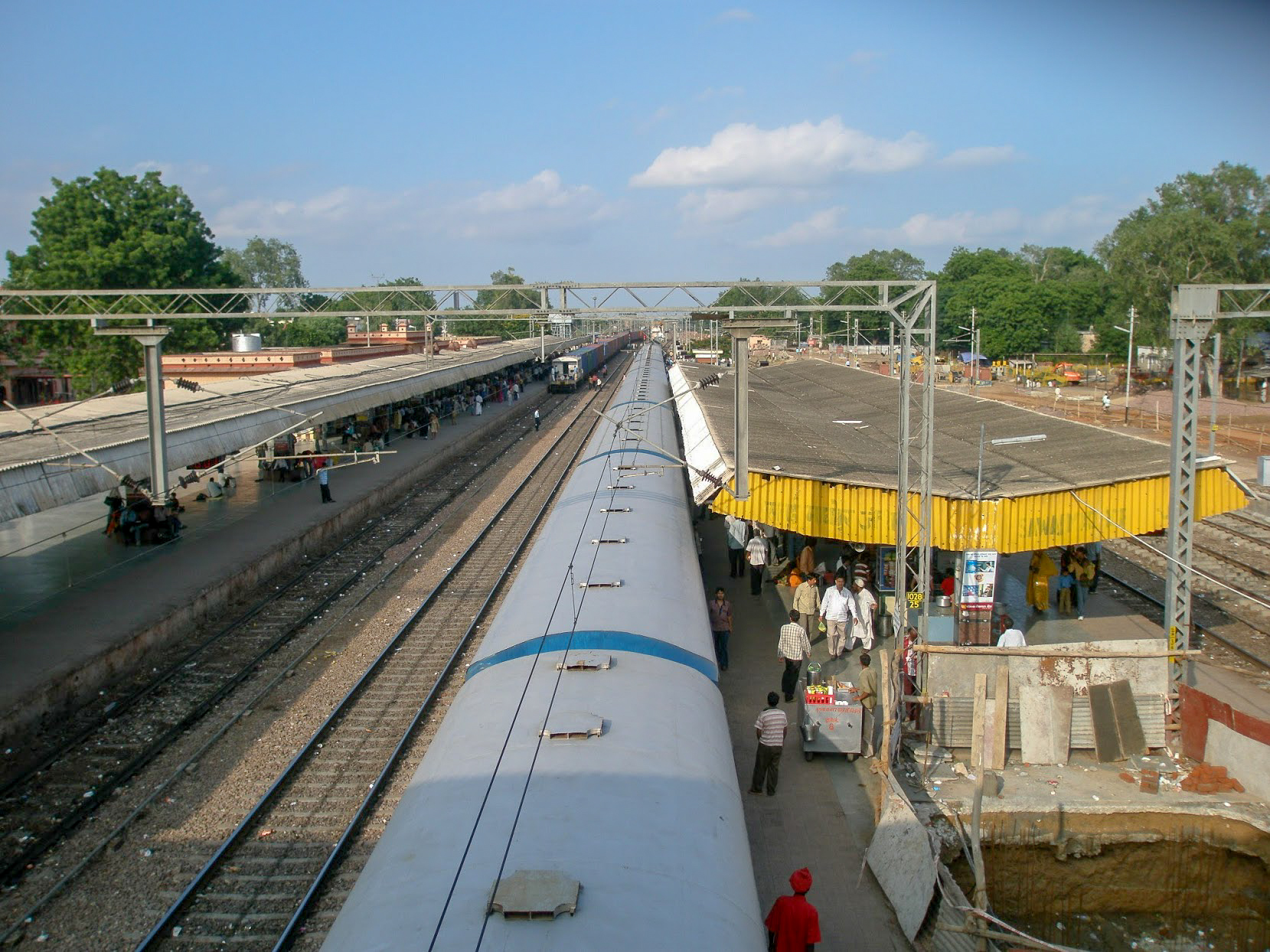 Things to Pack Whilst Travelling India by Train
Bedding – If you are in sleeper class, you will need your own bedding. It is usually quite hot so a sleeping bag liner and pillow should be sufficient. If you are worried about the bedding in the other sleeper classes, then maybe bring these to use as buffers.
Comfortable clothes – You will probably be sleeping in the clothes you board in so make sure they are stretchy, light and have nothing that would dig into you whilst you sleep. Jeans aren't ideal, lace undies can be uncomfortable and ladies, a sports bra is great.
Entertainment – A book is good for day time travel, but the lights will be off overnight so take something that lights up or plays audio. Cards are good for socialising if you meet any fellow travellers.
Your valuables – Keep these on you as you sleep and if you are travelling solo, then take them to the bathroom in a little bag.
A cable lock – Use this to secure your big bag shut and to the metal bed frame.
Snacks – You may be woken early by the chai wallahs, "Chai, Chai, Chai". You should grab some as it will really perk you up in the morning. However, there isn't a lot of food on the train so it would be a good plan to bring some. We ingested huge amounts of tomato flavour crisps, many a delicious green orange and a large bag of spicy pastry twists that I still think about ten years later.
Water – You will need mineral/sterilised water for drinking and brushing your teeth.
Toilet roll – Unless you have gone native, you will probably want some wipes.
Decent shoes – Toilets can be messy with a moving train and poor aim… Let it just be said that you will want some shoes that protect your feet from puddles and not flip flops that flick "water" up your legs.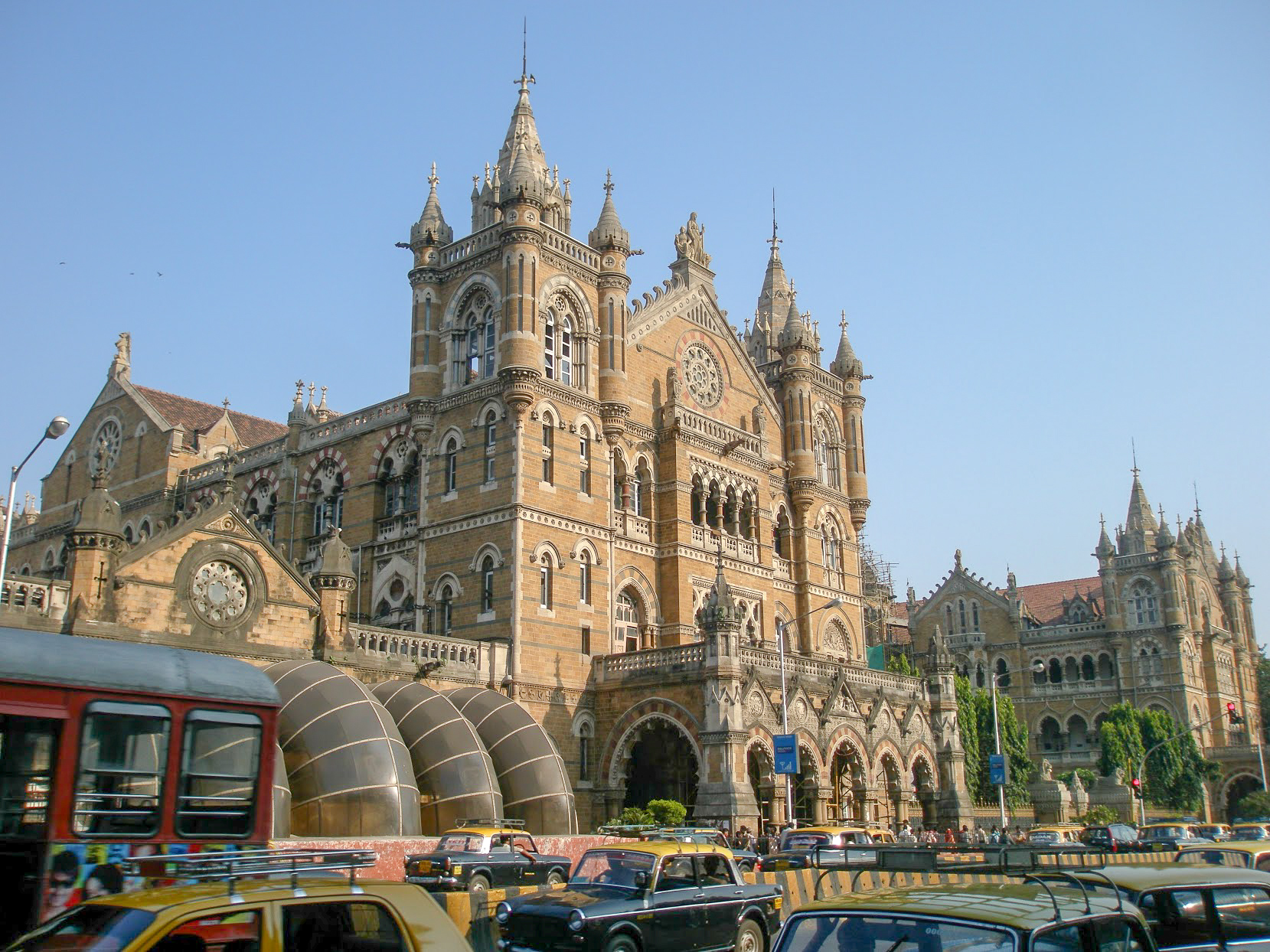 Final Thoughts
If you are heading to India, we implore you to get your adventure pants on and head to the train station, whether it is for a 6 hour city hop, or the 80 hour slog from Northern Assam to the Southern tip of India. You may end up frustrated, you may end up with the odd mosquito bite, you may fail to sleep the entire way, but we think you will definitely end up having the most fun!
Rosie xx