I think the lack of real cider options in most pubs leaves us fans a little embittered. Please don't tell us you have Magners or berry Kopparberg. I blame my mum, she brought me up in a house with "real cider". So where can you go for the best cider pubs in London, or at least a good glass of real cider in London?
Cider, cyder, scrumpy, appley nectar from the Gods. We love a " proper" cider, when people tell us that their favourite cider is Rekorderlig a little voice inside our head chuckles and corrects them.
"That, my ill-informed drinking buddy, is a cider-based drink and is akin to telling me that Bacardi Breezer is your favourite rum"
Updated 2022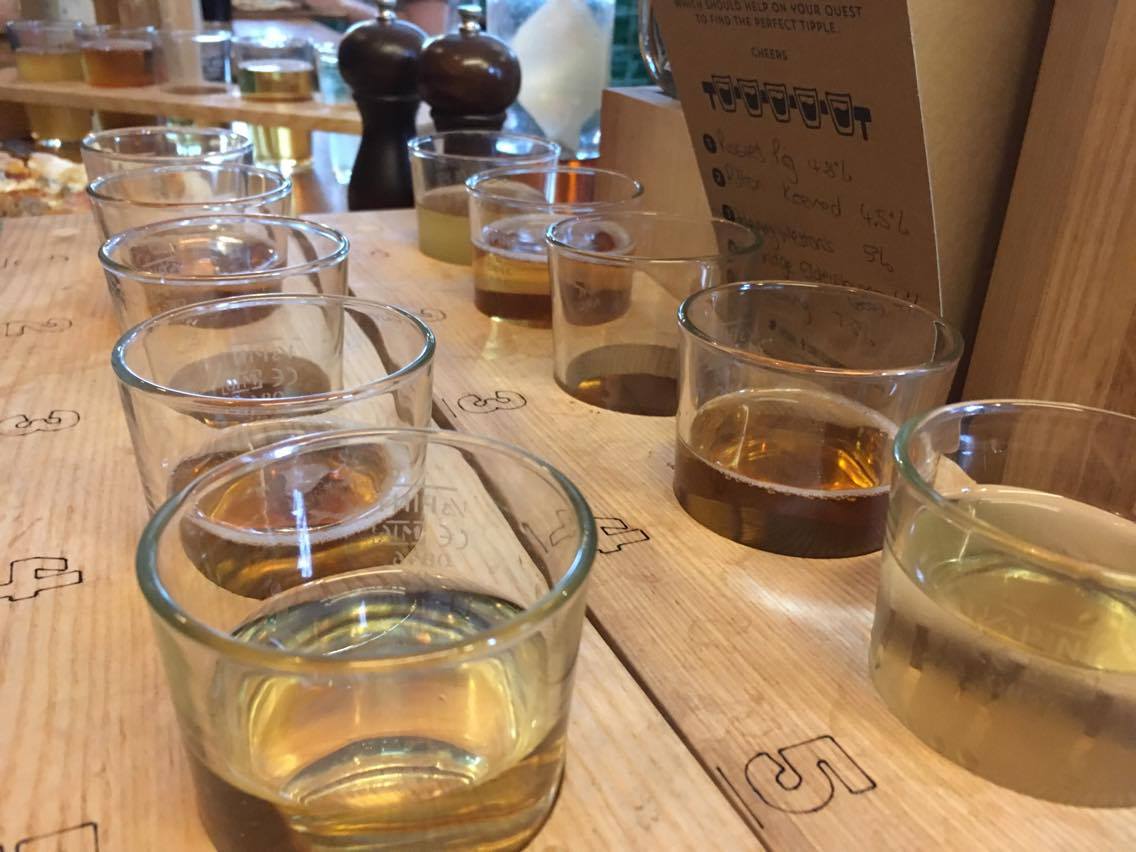 The Crown & Anchor, Euston
137 Drummond St, Greater, London NW1 2HL
Euston-based cider fans, just a 2 minute walk west of Euston Station is The Crown & Anchor. Though not dedicated to cider, it does have a good selection of UK craft ales and ciders behind the bar. The food here is pretty great pub grub too, so you can pair your pint with a hearty pie or fish and chips to soak it up.
Check out all out articles in Loving London
Crown & Anchor, Brixton
246 Brixton Rd, Vassal, London SW9 6AQ
An equidistant 12 minute walk from Brixton or Stockwell Victoria Line stations, you'll find the Crown & Anchor. Serving up to 25 ales, ciders and craft beers on tap. Recently on tap they've had SeaCider from Brighton, Hawkes from London, Silly Moo Cider from Sussex and The Real Al Co from Walthamstow. It has a nice changing selection and a very cool, almost hipster vibe. It's where the "cool kids" go to sup on a golden, appley swift half.
The Harp, Covent Garden
47 Chandos Pl, London WC2N 4HS
This Victorian pub, just east of Trafalgar Square, and south of Leicester Square and Covent Garden, is what we may call "snug". The Harp, which you may alternatively describe as "cramped", has a wonderful atmosphere. It has two floors, the lower with a bar that will keep your eyes busy for hours. Portraits cover the walls and old beer tap signs surround the bar. Upstairs has a small room, like a Georgian parlour, that has small tables.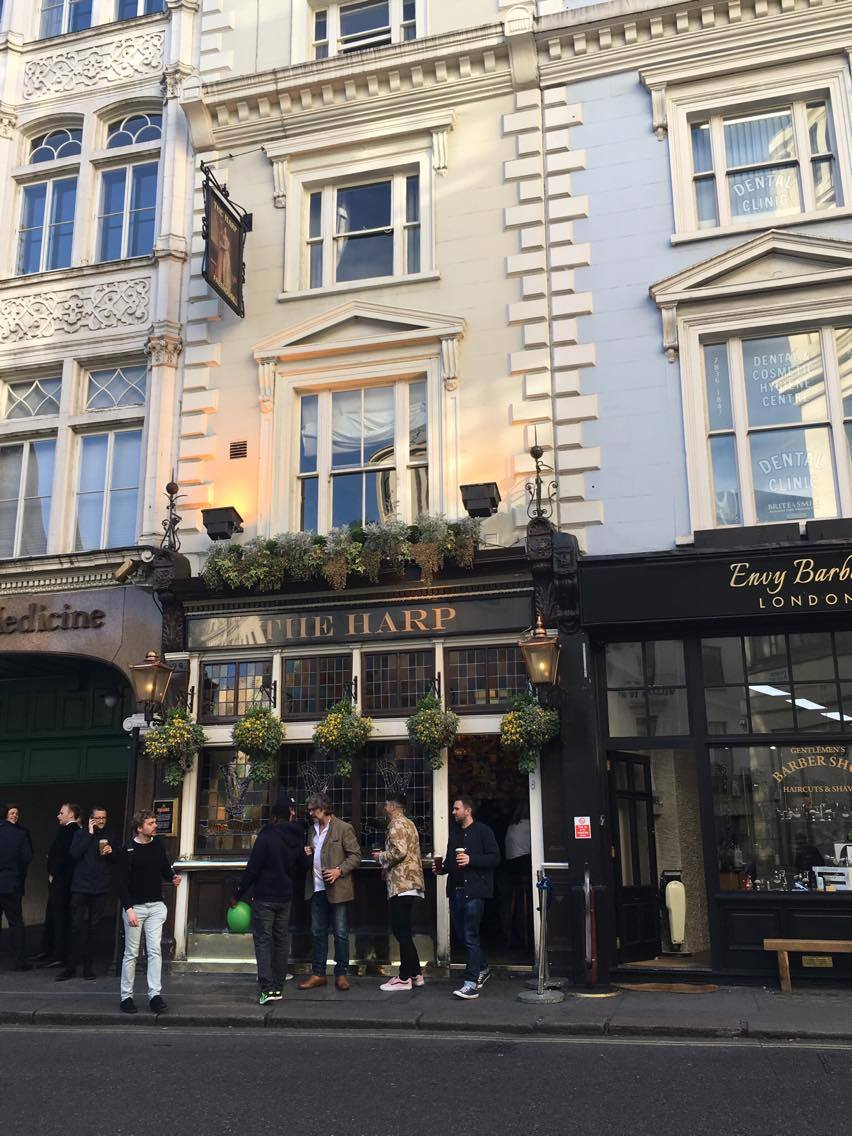 The Harp has a small selection of traditional ciders and perries that changes every so often. The pub knows it has a great location, and so the drinks are priced accordingly. BUT you can get a FREE DRINK by signing up to their website newsletter! I had a very cloudy, very dry little half pint and it hit me the second I walked out of the door. It was strong and seriously grown up cider. Get there early to get a seat, or just squeeze in and enjoy the chatter from another great cider pubs in London.
Read all our travels around the UK
The Cider House, Borough Market
Borough market is a foody's dream, less than 5 minutes walk from London Bridge station. You can get fresh produce, ready made lunch and the best scotch eggs in London (well, my favourite anyway). You can also get a lovely glass of the good stuff! The Cider House is in the western end of the market and sells New Forest Cider. They have sweet, medium and dry in both casks and in bottles. They even mull it in winter. You can take the cider away and enjoy it whilst strolling down the South Bank or prop up the bar table for five minutes. Delicious!
Wildcard Brewery, Walthamstow Village
When the sun is out, head to Walthamstow Village and grab a pint with which to soak up some rays. Approximately 10 minutes from Walthamstow Central or Wood Street Overground stations, Wildcard Brewery is mainly a beer spot but they do feature one or two yummy ciders and the chilled out atmosphere completely belies it's trading estate location. Taking a tipsy stroll through Walthamstow Village is really interesting. It's a slice of English countryside in London. The bar is also right next to God's Own Junkyard, a fantastic treasure trove of neon signs. I was having far to much fun in the sun to get a photo of this bar.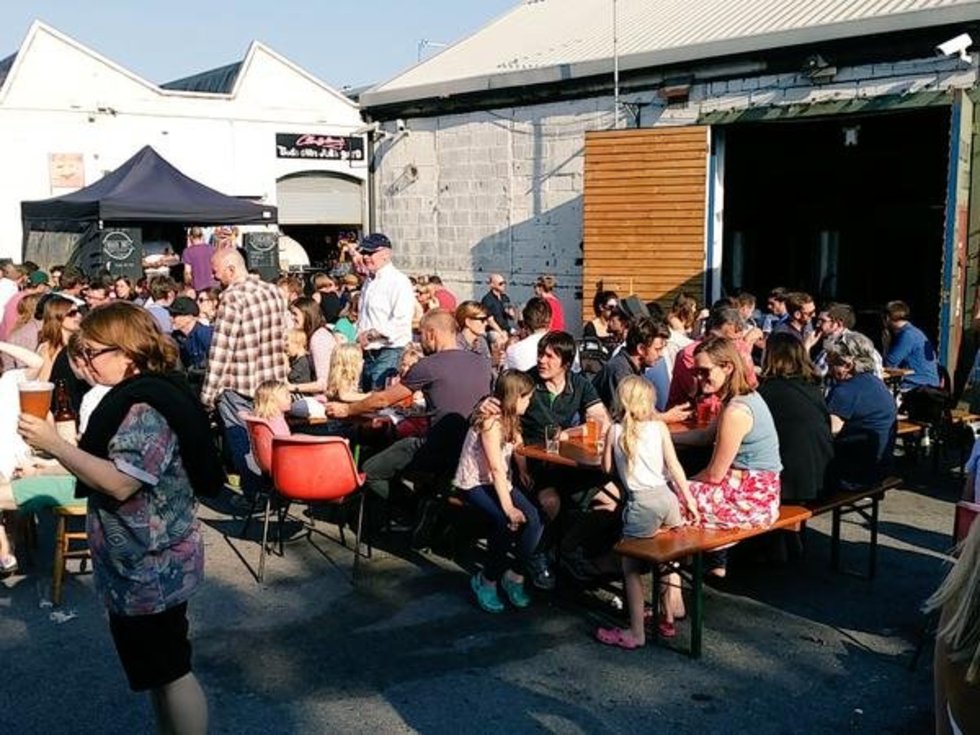 Two From Left Field
Wetherspoons
Don't laugh! Very occasionally, Wetherspoons has a cider festival. They bring in boxed ciders and the prices are always exceedingly good value. In the past I tried Fanny's Bramble at a Wetherspoons. This is a delightful blackcurrant cider that made me giggle every time I ordered it. Drinking at Wetherspoons makes me feel a little dirty all over, but sometimes it is the only option. They're not going to win any awards for atmospheric cider pubs in London, but some of them are in interesting buildings.
Waitrose
Find yourself a Waitrose and grab a bottle or two of their delicious apple goodness. Their own brand ciders are excellent and they stock a large variety of other brands as well. They even have large boxes and bottles if you intend to share (and even if you don't!). It is illegal to drink alcohol on public transport, so just wait until you get where you're going. You can find a spot in a sunny park and picnic on one of your five a day!
We Mourn The Cider Tap…
When I decided to write this post, I trotted off to my favourite cider joint in Euston to take some better snaps. When I reached it, however, I was shocked and dismayed to find out that it been replaced by something called The Euston Tap! It had been changed to a bar specialising in beers from the North of England. I was heartbroken and slunk away without remembering to take a single photo. They do sometimes have a cider on tap, but their focus is selecting the best beers. Here's a photo from the birthday party I had of the Cider Tap before it was sadly lost to history….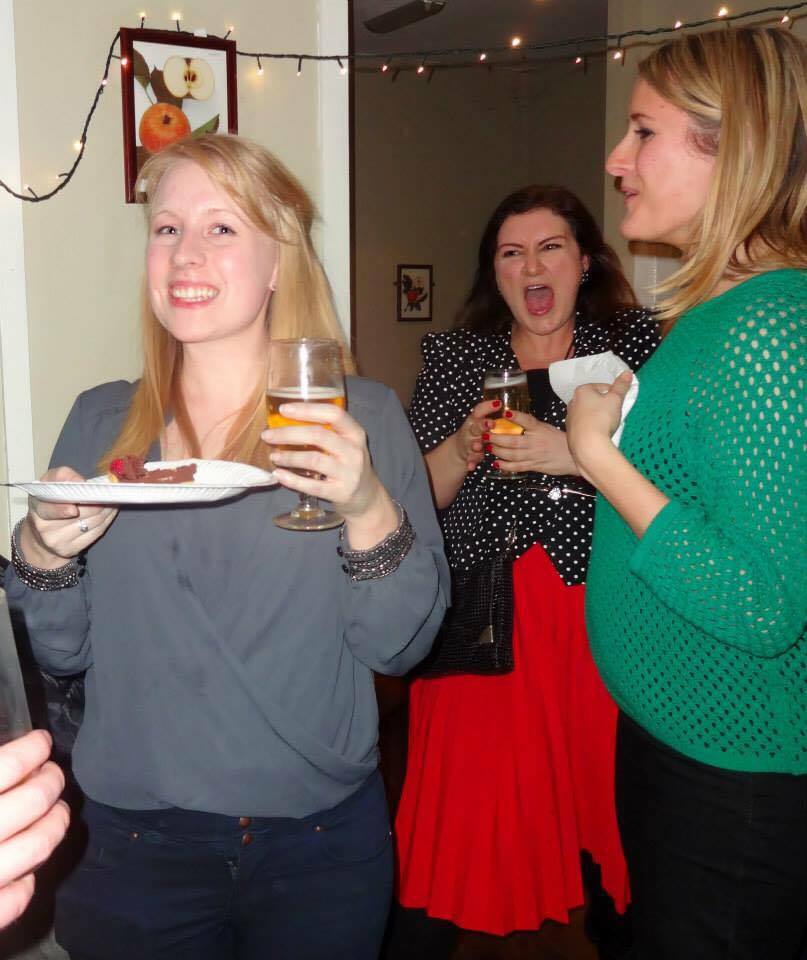 …And the Stable
This West Country chain, The Stable, had not one, but two footholds in London. One was just a 15 minute walk from my new flat but Covid-19 put the nails in its coffin. Now, London is without a branch at all. We are truly sad to see it go as it did an amazing cider selection AND wonderfully thin sourdough pizzas. Luckily, you can still find it in Bath, Bournemouth, Bristol, Cardiff, and other fun spots west of London.
And so now, it is ever more important to find other places that you can find a good glass of the precious apple's bounty.
Final Thoughts on the Best Cider Pubs in London
I'm sure there are many more options, and I fully intend to carry on scoping them out. Maybe there will be a part two….if I can still see straight! Do please let me know if you find anywhere I should check out!
Rosie xx