Something that has crept into my travelling repertoire with increasing enthusiasm is drinking alcohol. There is no doubt that it can put a decent dent in the vacation budget, but it doesn't have to. In this guide, I will share where you can save your cash, and where you should flash it! This is your flashpacker's guide to drinking alcohol on holiday.
Where to Save the Cash
If you like a drink or two during your days away, and you are on a tight budget, you will have to drink hard or drink smart.
Drink the Local Stuff
When you are travelling, the last thing you want to do is look for the drinks you enjoy in your home country. Not only does it slightly defeat the object of going on holiday, it means you will be paying often hefty import taxes on every drink. Instead, find out what the most popular drinks are locally.
Throughout the Caribbean and Central America, rum is cheap and delicious.
In Mexico, tequila is the tipple of choice.
Italian wine is cheap, crisp and sometimes bubbly!
Russia is all about vodka and cheerfully cheap shampanskoya.
Across South Africa, pinotage wines are always a good idea.
Ukraine does surprisingly excellent brandy and ridiculously good cherry wine.
Portugal does a very lovely line in sour cherry ginjinha, a super glass of port and vinho verde!
Then there are the drinks that, "put hairs on your chest". Firewater, toddy or hooch, Cheap homemade alcohol is free of import taxes…or any taxes for that matter! Sure it'll burn like billy-o but it will get the job done if you are truly desperate. Trust me when I tell you that the hangover may be worse than you're used to. We spent a TERRIBLE day sightseeing after a night on Vietnamese vodka.
Would Not Recommend!
Drink With the Locals
Sticking to popular hot spots can put a heavy tourist tax on your drinks. Take a trip down a side street to a small bar and you'll see the price difference. This may not be true in places like Thailand's Khao San Road (there is enough competition that it is a race to the bottom. However, in European cities or more expensive island destinations, it is almost a guarantee.
In Barbados, going to a rum shop will save you a small fortune! You can pick up a bottle of smooth Mount Gay and a bottle of coke for the price of one cocktail in a nice hotel. Obviously, it is a much less formal atmosphere but if you just to get your buzz on, it's a bit more sociable than sitting in your room.
Head for Happy Hours
Buy One Get One Free, half price and other fun happy hour offers can save you plenty of money. Of course, these offers are only worth it if you would want to drink these drinks in the first place. Don't order two vodka martinis just because they are cheaper when you don't like vodka.
To enjoy happy hours to the full, you may need to drink at a slightly odd time. Lots of bars do them in the late afternoon/early evening or on their quiet days like Sunday. However, if you are travelling, you are not beholden to that 9-5 Monday-Friday timetable so you are more able to take full advantage of the offers.
Oh, and look for a happy hour that includes nibbles. You might end with a free dinner too!
In Rome, the pre-dinner appetitive tradition is strong. You can grab seats in Campo de Fiori at 17:00 and enjoy cheap Aperol Spritz along with a plate of fried mini pizzas and other savoury treats.
In Paris, some traditional bars still serve free food at certain times. Technically, you aren't saving any money on the drink but when you get a full plate of food at La Cordonnerie or Tribal Cafe for the price of a pint of beer or a large glass of wine, I'd say it counts. Check the deals on the days you in Paris and do a quick Google to see who else is offering goody deals. Some bars just come out with large bowls of potato wedges or smilies during the evening.
Find a Shop
It is great fun to grab a bottle of wine and head to a park or beach, you will save a TON! Plus, a picnic was a bottle of bubbly makes you feel so bougie! Spirits, beers, wine and pre-mixed cans cost 1/4 of what you would pay in a bar or restaurant.
When we visited Venice, we spent a painful amount on two Bellinis (more on that later). Later that same day, we were walking around the supermarket to discover that a pretty decent bottled version was in the shop at around €3.50 for 200ml. Obviously, we had to buy some. It rather lacked the atmosphere of the bar, with the barman in his white jacket mixing it up in front of us…but drinking it on our balcony, with a view of the Rialto Bridge, we were slightly kicking ourselves for the expense of the cocktail adventure.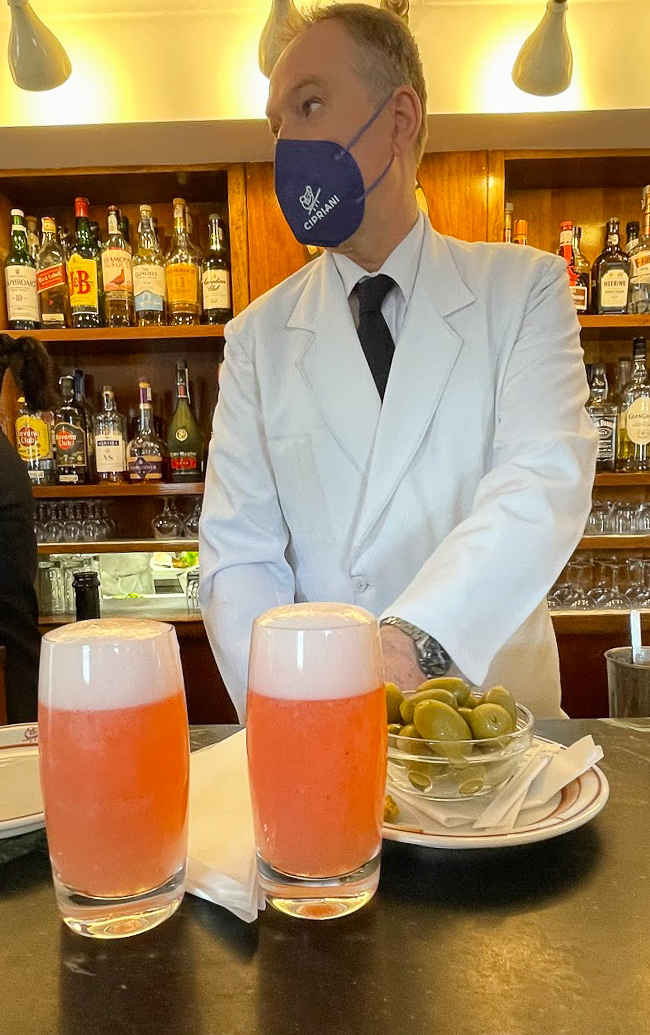 Bear in mind, that it is not legal everywhere to drink alcohol in public this way. You are more than welcome to grab some cans of G&T and enjoy them in Hyde Park, London but you will get in trouble trying the same thing in Central Park, NYC. Grabbing some cold bottles from the fridge and heading to the seaside is fine in Belize but would lead to confiscation on some Australian beaches. Check the open alcohol laws for the place you are visiting.
Opt for Beer
I don't follow my own advice here because I don't like the stuff BUT if you are travelling in many, many countries, beer is by far the cheapest alcohol. Well, the cheapest that you would enjoy without a burning throat and boozy wheeze. We went to Ukraine, visited a beer festival and wanted to save some money so thought we would try a beer….we ended up drinking a horrendous cherry beer. From now on, I'll skip ALL the beer!
There have been many occasions, especially in South-East Asia, when we were sitting in a group of budget backpackers sipping soft drinks whilst they chugged local beers. Chang beer is so iconic in Thailand that people walk along Khao San Road in t-shirts and best bearing the logo. Bia Hoi, served extensively in Hanoi, Vietnam is a reasonably weak beer product brewed daily and served "fresh" for mere pennies. No really, it costs around £0.20p ($0.30) a glass. You'll have to drink a lot to get tipsy but two or three large glasses are just right for a little buzz.
Whatever you do, check the prices first though. We spend two hours of "Happy Hour" with some tour mates on a beach in Belize. We were drinking rum and coke, whilst they opted for beer. Nobody had seen the menu. When the bill came, they owed 4 times what we did. It's always best to check!
Pick Up Some Duty Free
If you are flying into Scandinavia where alcohol taxes are eye-watering, or places like Dubai where booze is only served in high-end establishments, it is considerably cheaper to pick up a bottle of something on the way through the airport. The airport doesn't always have the best prices when compared to your local supermarket but if you like a drink or two a day, it will end up being much, much cheaper. It allows you to just pick up soft drinks along the way and add a nip or two as required. Obviously we are not suggesting you whip out a hip flask in a restaurant or bar, but you can pre-load a little for an evening out, or end the evening with a nightcap without breaking the bank.
Take a Tour
If money is tight, combine a bit of booze and fun activity by taking a tour around a winery, distillery or brewery. These usually involve a few tastings as part of the day for a reasonable price. If you charm the person doing the tour, they might be a little more generous with their pour!
Go Teetotal
I know, I know, you're on vacation but it really is the cheapest way. I don't do this often but I'm some countries (India for example) I just bother with the booze. The cheap alcohol that is available is pretty bad and you are normally so wiped out by the end of the day, that you just need to get to bed. Great cocktails can cost a fair amount, being served at fancy bars in big hotels but these often lack any kind of Indian personality so it just doesn't feel worth it. Spend your money on amazing food and experiences instead! Your body will thank you for choosing water in places that are hot and you are busy too, so it's a win/win.
Where to Flash the Cash
If you have a bit of budget to play with, you could fritter it away on mediocre mojitos or you could target it at the drinks that are worth your wonga!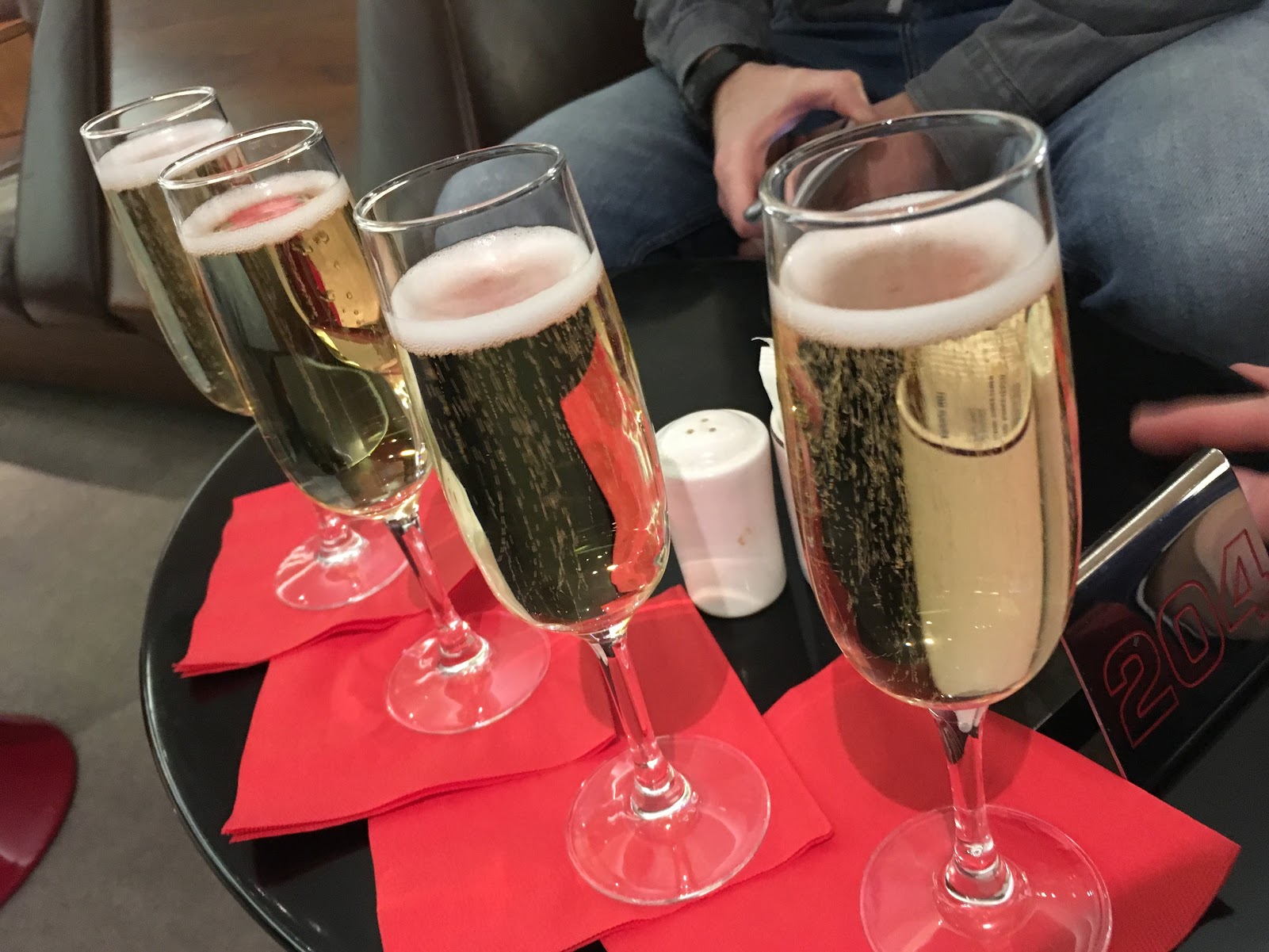 The Cocktail Creators
There is something pretty special about drinking a cocktail in the place it was created. They know how to make it, the atmosphere is usually pretty great and the amount of money you sometimes have to drop means your tastebuds will tell you it's the best (insert cocktail name here) you've ever had. Here are some of the best cocktail creators to throw your hard-earned cash at:
A Singapore Sling at the Long Bar, Raffles Hotel in Singapore – The Long Bar is the quintessential colonial bolthole. Here you will find whitewashed walls, rattan fans wafting humid air from the ceiling and a tiled floor littered with monkey nuts which come alongside your rather pricy but delicious gin-based cocktail.
A Mojito at Le Bodeguita del Medio in Havana, Cuba – A rarity, a cocktail creator that doesn't charge a fortune. In fact, these mojitos are excellent and cost less than a distinctly average one in London. Plus, there is a live band there sometimes so the atmosphere is top!
A Bellini at Harry's Bar in Venice, Italy – Dropping €22 on a white peach Bellini in Venice was painful, but it tasted, unlike any Bellini we had tried anywhere else. The drink is a beautiful light coral colour and served in a stemless glass instead of a flute. Oh, and we did get a couple of plates of mini sandwiches so it came with lunch too.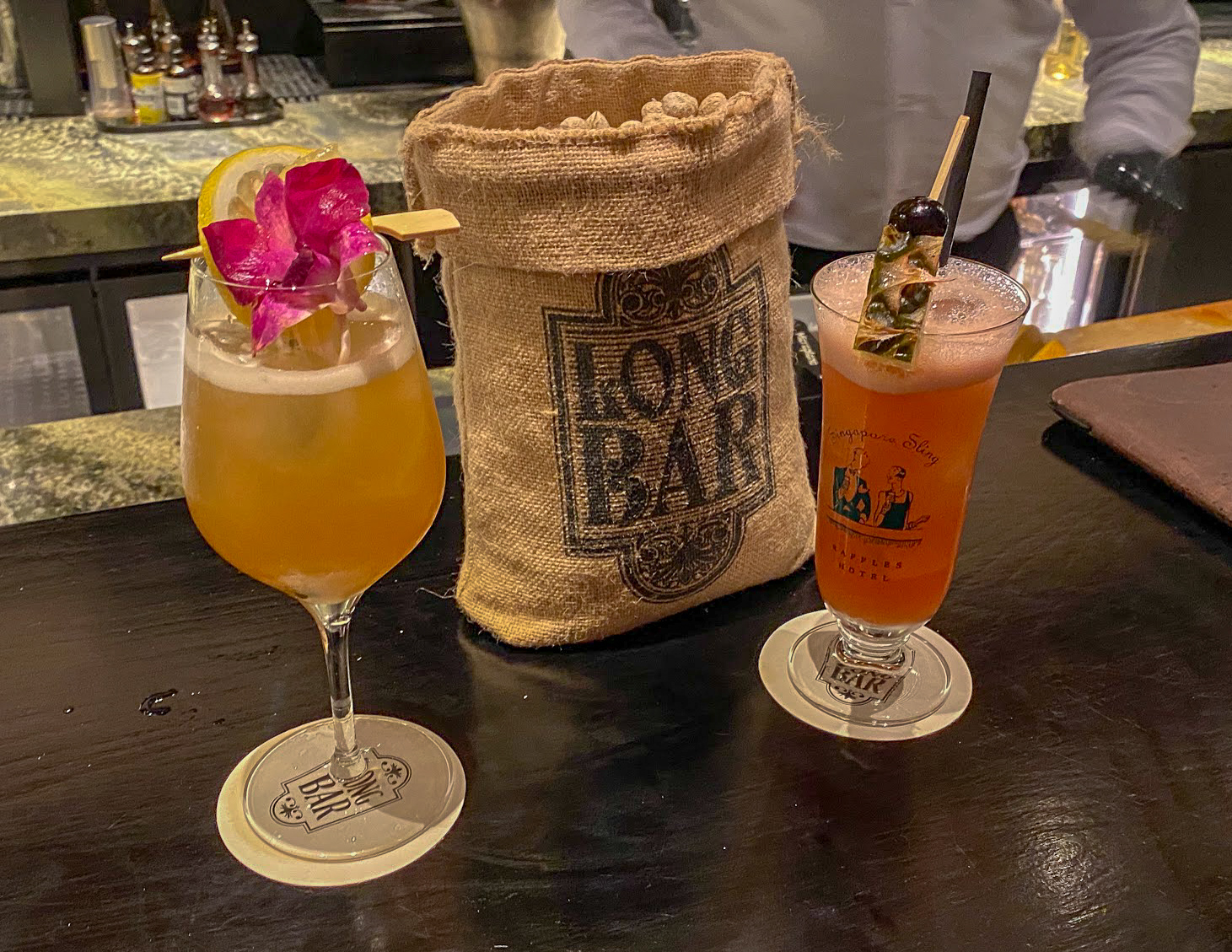 A Hurricane at Pat O'Brian's Bat in New Orleans, USA – This incredibly sweet treat is served in all of Pat O'Brian's bars, fuelling many a raucous night in the French Quarter. Be careful about drinking too many, the sugar headache can be brutal the next day.
A French 75, Bloody Mary or Sidecar at Harry's New York Bar in Paris, France – Cocktails in Paris aren't cheap at the best of times, but Harry's New York Bar is pricy, even for Par-ee. They have invented a fair few famous drinks so pick a time of day and pick the drink that suits the hour. Morning, a Bloody Mary, a French 75 for lunch or a Sidecar post-dinner.
A Piña Colada at Beachcomber Bar in San Juan, Puerto Rico – Trying a piña colada in PR is a revaluation. Heavy on the rum, heavy on the pineapple and with just enough coconut to thicken it, it is a world away from the cream-laden version you've been served on many a beach.
Drinks With a View
Sometimes, the only way to get to the top of the highest building in a city, is to visit their rooftop bar. Whilst you are up there, you could have a soft drink but that is also likely to be overpriced so you might as well roll with it and order a fancy beverage.
It is also worth researching whether there are any viewing platforms in the city, they will often have a bar in the same building just a floor or two away. For the price of a viewing platform ticket or just a little extra, you can have nearly the same view AND a lovely libation.
The Rainbow Room is on the 65th floor of Rockafella Centre in NYC, whereas Top of the Rock is on the 70th.
In Chicago, at 875 North Michigan Avenue, the Signature Lounge is on floor 95 while their viewing deck is one floor below!
Singapore's Skydeck is just a couple of levels up from the Cé La Vi, Spago and Lavo bar/restaurants, on top of Singapore's Marina Bay Sands Hotel.
Then there are the views that you just want to relax at. Drinking alcohol on holiday, this is where most of our money goes. Sometimes, restaurants at top tourist hot spots are overpriced, sometimes the food is bad and sometimes, both! It is a pretty safe bet that you will get a decent drink though! So sip a kir royale watching the queues at The Louvre, enjoy something lychee with jawdropping views over Hong Kong at Ozone, or enjoy a cocktail with the Andaman Sea lapping at your toes at The Grotto in Railay, Thailand.
A Beach Bevvie
It is worth spending a little too much on a drink when it gets you a whole lot of beachfront real estate. There are plenty of beach clubs around the world that have a minimum spend. Obviously, on a tight budget, we would advise you to find a free bit of beach and lay down a throw. However, spending a bit on a fancy drink or two and relaxing on a sun lounger all day is worth the splash. Along with your drink and the sunbed, you will usually get a cool soundtrack and clean bathrooms so really, it's a good bang for your buck. Plus, these places always make one feel a little bit cool!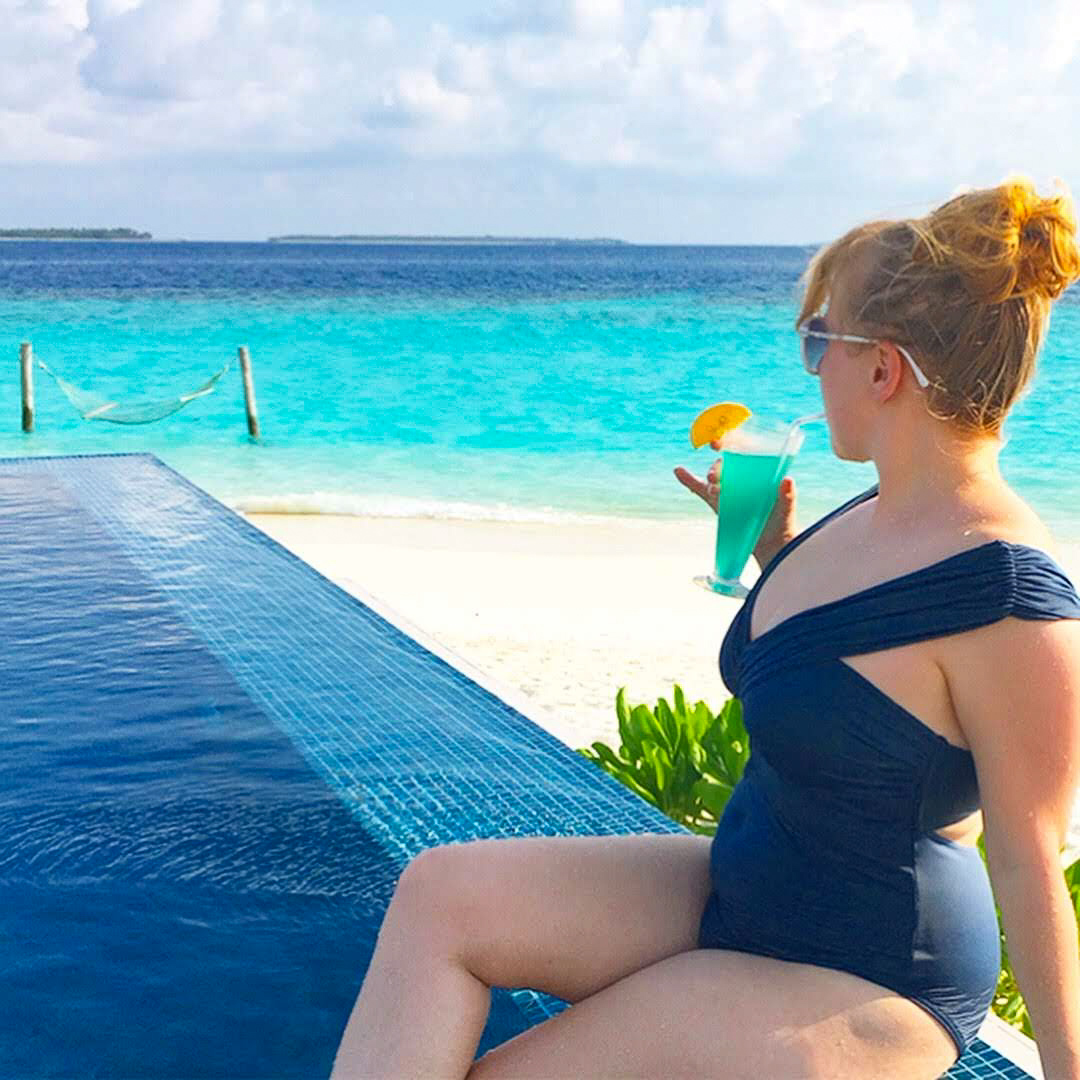 Even if you aren't doing the beach club thing, having a drink in a beachside bar is always a treat, and really makes you "feel on holiday". If nowhere does happy hour, then it is still worth a splurge for just a bit of that delightful moment.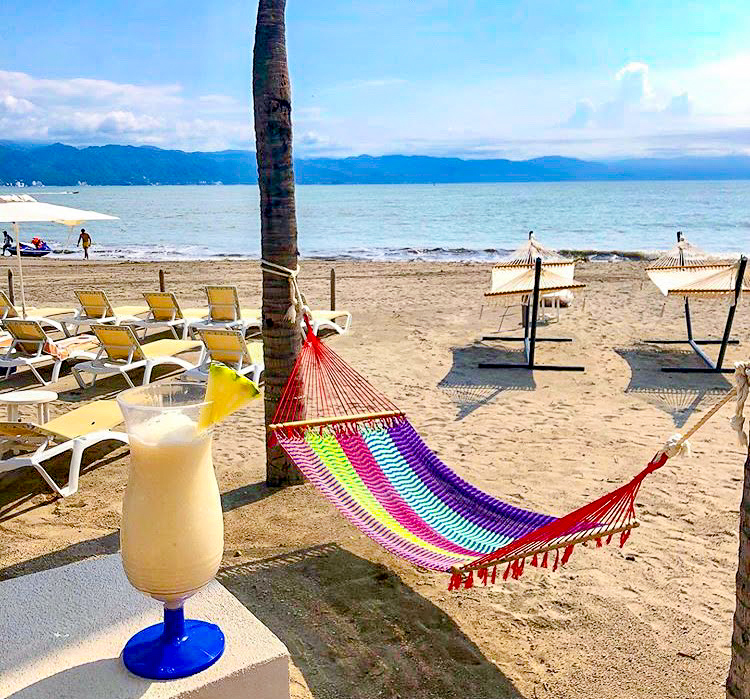 Final Thoughts About Drinking Alcohol on Holiday
Drinking alcohol on holiday can be lots of fun, very delicious and a nice way to relax. However, I would be remiss if I didn't urge a bit of caution. It can also learn your inhibitions, make you less aware of your surroundings and invalidate your travel insurance so enjoy your booze responsibly!
Mind you, if you're buying, mine's an Aperol Spritz!
Rosie xx