"Tall and tanned, and young and lovely, The girl from Ipanema goes walking"
…and so do the slightly more elderly and rotund gentlemen. In fact, sit and watch the promenade along the beaches in Rio De Janeiro and you will see people of all ages, shapes and sizes sporting their best swimwear, in the world's most under-dressed fashion show. Just in case you were wondering, yes, there are thongs (g-strings) everywhere.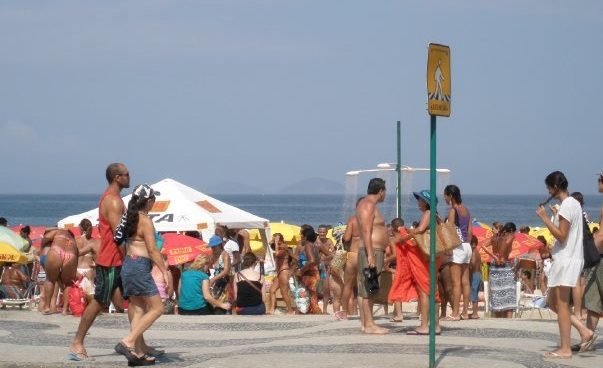 We aren't massive beach bums but we had done so much running around on Brazil's coaches in the previous eight days, visiting Buzios, São Paulo, Santa Teresa and partying at carnival, we decided it was time to relax.
First Impressions
Ipanema Beach is a curving sweep of bay in Rio's Zona Sul. This headland lies to the South of the Cristo Redentor and is also home to the equally famous, Copacabana Beach. To its Western end sit the Two Brothers Mountains, named for its two peaks. Their position mean they create a stunning silhouette at sunset.
When we visited, the sun was full in the sky and blazing hot. We laid out our towels and proceeded to flop down, slathering ourselves in factor 50 suntan cream. The sand was soft and hot, and the sea looked very inviting. After half an hour of cooking, we waded in.
The Sea
Ipanema translates roughly as "dangerous waters" and wading in we, we could imagine why. The water was very quickly to our waists. The waves were excitable enough to have fun in but not rough enough to wipe us out if you stopped paying attention. Apparently they can reach up to nine feet when the sea is rougher and there is a sneaky undertow. I think we must have been lucky on the day we went.
We quickly attracted a crowd of Cariocas (Rio residents) who goggled at our complete lack of tan and cheered "Gringo!" as we bobbed in the surf. They practised their English and laughed at our complete lack of Portuguese. When the pruning set in, we said "Adieus" and clambered out to lie back down.
The Zippy Thing
The beach is populated by men wandering up and down selling sunglasses and other similar bits. We had been diligently ignoring them but my sandy towel was getting on my nerves and I saw a man holding a large Brazilian flag…sarong…thing. He saw me looking and demonstrated how it zipped into itself, creating a small handbag. I thought it was wonderful and bought it. If only I'd bought more! We take it away all the time and I love it. It has been 8 years and I've never seen any on sale again. I tried to look on eBay the other day but I don't even know how to describe it.
Here it is, along with the rainbow sarong thing I got in Thailand.
Along The Beach
After another hour or so of sizzling, we decided to pack up and take a stroll along the promenade. I tried my first ever fresh coconut, buoyed by the fact that the nutrients inside were excellent for the sunburn that I could feel developing on my back. The promenade has very distinctive black and white paving which I found hypnotising. On Sunday, the road is closed to cars and a large "hippy fair" takes over. Unfortunately, it was just a normal day and so we stuck to that mesmerising pavement.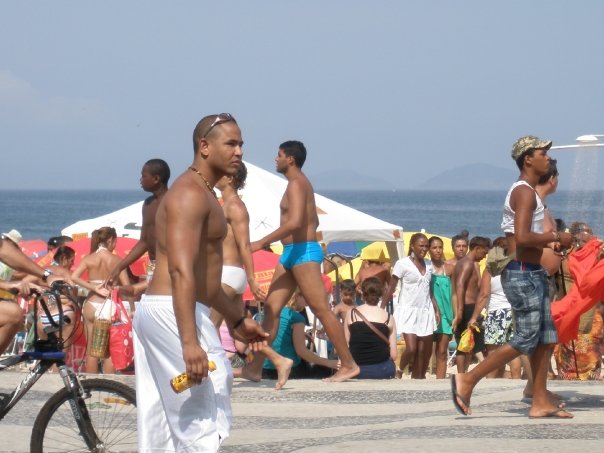 Walking East we passed the lifeguard huts (postos) that mark each distinct area of the beach.
Posto 10
Chiselled rich men inhabit this section of the beach as it is opposite a very swanky hotel. We had a nice view throughout our day. Just East of this is the gringo area, it is more of an unofficial area but it is opposite the main thoroughfare between Ipanema and Copacabana. It's where we stopped when we reached the beach, just to prove their point.
Posto 9
This is probably the most famous area of the beach. There used to be a pier here and it was the centre point for the city's counter-culture in the 1970s. Marijuana was smoked openly (despite being illegal) and those of a more liberal bent would gather to share their political ideas. These days, the pier has gone, and after lots of police raids, so has the weed, but it is still popular with liberal thinkers.
Posto 8
Between Postos 8 and 9 lies Rua Farme. This area is predominantly LGBTQ. If you are worried that you may stumble into it accidentally, don't be, the rainbow flag is displayed loud and proud. This area was kicking during carnival.
Posto 7
Arpoador is where one come to get the body beautiful. Volleyball nets are dotted all along the beach but here you will find a full open-air gym and lots of people working out. It is considered by some to be a beach in its own right, as the rock of the same name sits between Ipanema and Copacabana. This area is where the surfers reside. Large waves and the rocky outcrop make it too dangerous for first-timers.
The Evening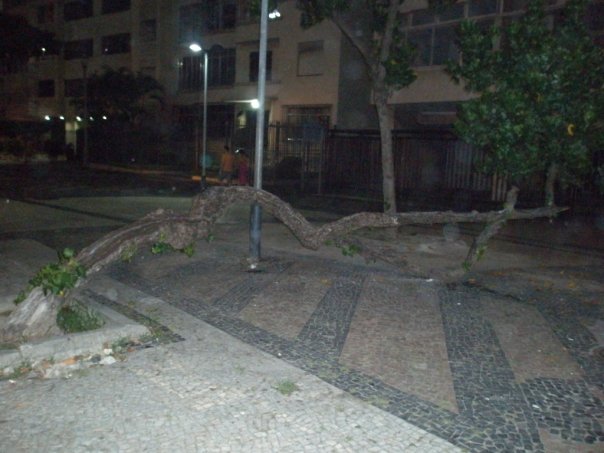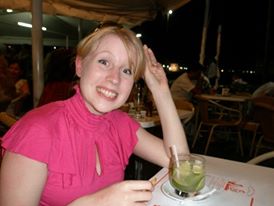 That evening, after watching the sunset at Ipanema, we hit a bar across the headland on Copacabana. Our pink cheeks glowed from the Cachaca as well as the sunburn. After such a long day in the sun, and despite it being our last night in Rio, we had to call it a night early on. One last colourful evening before facing the grey visage of the UK in February.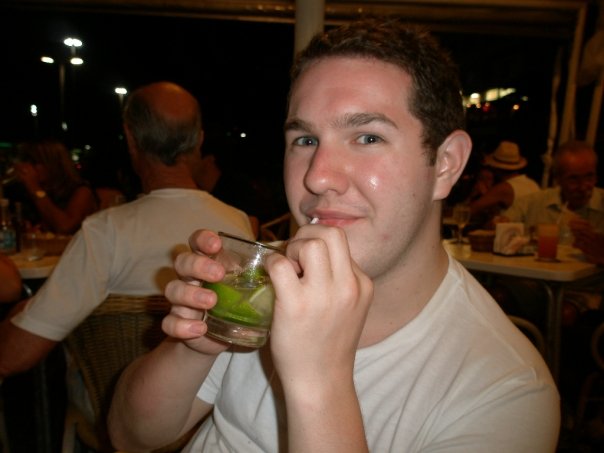 Rosie xx