Rio de Janeiro is one the most perfect places in the world to take a city break. I know, I know, I live in the UK and that sounds like madness. But what I mean is, it is one of a few cities in the world that has it all of my favourite things.
The Culture
The city is home to sights old, and new. Art galleries abound, one of which we stumbled into one day and loved. Brazilian culture is everywhere. Samba, Capoeira and Bossa Nova rhythms spill out onto the streets. A sense of community exists in many areas of the city, Santa Teresa is one place you can feel it for yourself. The samba schools are a distillation of this and they provide the city with a massive party every year.
Beach Life
I grew up in Brighton, England which is by the seaside and so I am used to having a coastline cutting through my city. It creates a different focus and a different atmosphere, especially when the sun is out. In Rio, the sun tends to make an appearance a lot.
The Great food
Brazilian BBQ is a thing of wonder, skewers of roasted meat are carried around Churasscarias by waiters. Stop them to request a piece and they will pull it off and onto your plate. Then the light, chewy, cheesy pao de quiejo is a real delight. This gluten free snack is something I have failed to find here in London and that makes me so sad.
The Great drinks
Caipirinhas are short and deadly. Cachaca is the local poison. It is made from sugarcane and a caipirinha uses it in the same way a mojito uses rum. Chuck in some crushed ice, some sugar, some sparkling water or lemonade and some mint. The difference is the inclusion of lime and that it is served short.
The Fantastic tourist sights
Our second to last day in Rio de Janeiro was spent soaking up the sights. We booked the day tour through our hostel and so I think it was just a shared taxi essentially but it got us where we were going. Here's what we saw on the tour:
The Cathedral
I have already written about Rio de Janeiro's new cathedral in my article about our trip up to Santa Teresa, and so I won't bore you with it again.
Cristo Redentor
Christo Redentor is one of the New 7 Wonders of the World. The list (which we started in 2009 and finally completed on our honeymoon in 2016) consists of:
It is by far the most famous landmark in Rio de Janeiro. Christ the Redeemer is one of the new seven wonders of the world. The statue stands atop Corcovado Mountain (not the same as the Sugar Loaf mountain which many people confuse). It is 30 metres tall and 39 metres wide, although you'd never know that it was wider than tall, one of those weird optical things I guess. Construction was finished in 1931 in the Art Deco style. It is an interesting deviation from the thousands of Jesus statues elsewhere in the world and wouldn't look out of place in Miami's South Beach district.
We joined the many tourists spreading their arms for photo in front of the statue…when in Rio. This is a major draw for secular and religious tourists from around the globe, almost 2,000,000 a year! We gazed up at it but after a while, found our minds wandering. The view was great but past that, there's not a lot going on considering the length of our tour stop.
Two helicopters swooped tourists around in a six minute loops like giant flies bothering the huge Jesus. We sat and watched them as we lolled in the sun.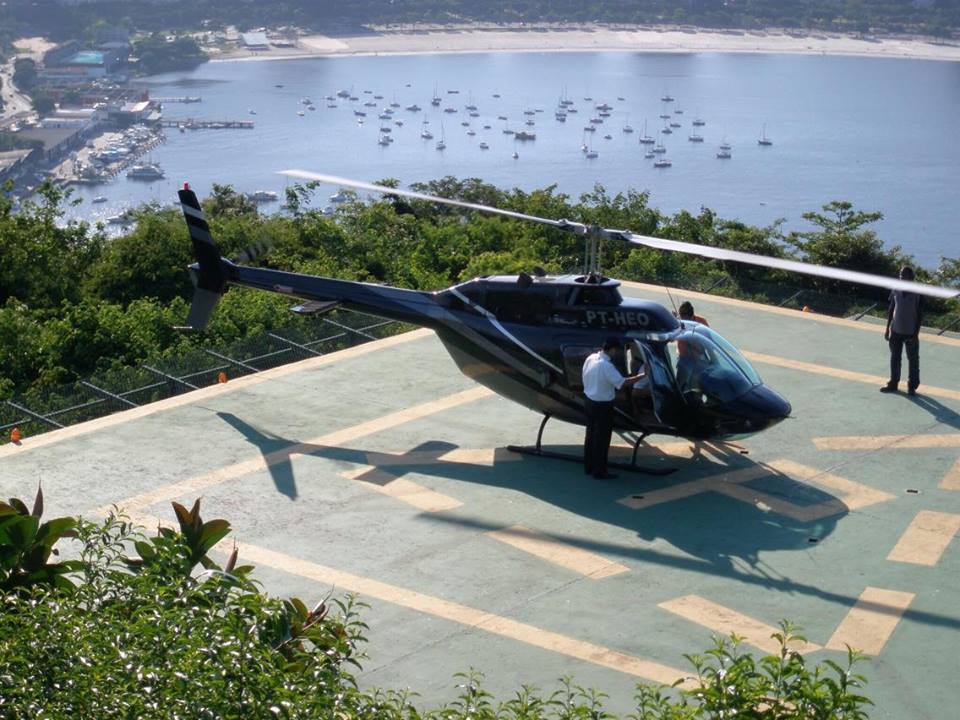 Maracana Football Stadium
I'm going to be honest, I find football rather dull. Lots of men running around in shiny shorts, who weep on the floor over the slightest knock and a game which can regularly end with nil all round. Karl is no better. However, Brazil has produced some legendary footballers and so it was probably a little more exciting than most stadiums. We didn't actually go on a tour, but hung around in the visitors entrance. It has a walk of fame with imprints of Brazil's biggest footballing legends.
There was also a photo wall and growing bored, we started to mess about. We were rapidly ushered back into our minibus.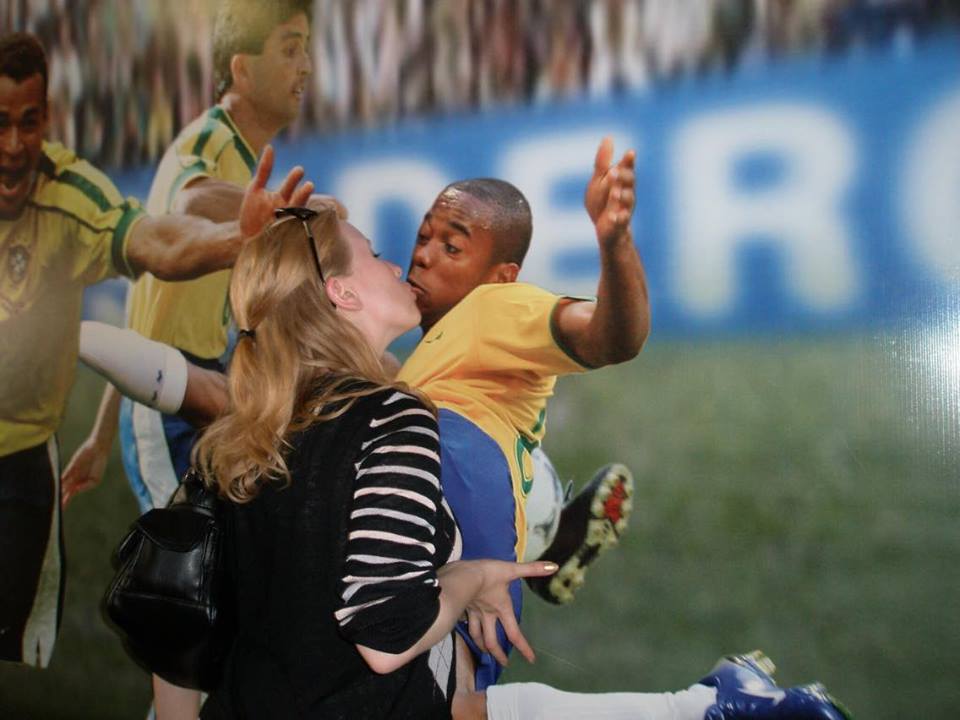 The stadium was renovated for the World Cup and the Olympics, both of which were held in Rio de Janeiro within two years of each other. Contractors were overpaid and didn't finish jobs. The funding ran out and red tape got in the way. It is now in a state of disrepair. You can read more about the stadium's fate in the BBC article here.
Sugar Loaf Mountain
The cable car up to the Sugar Loaf was good fun. It wasn't a scary one, nice and smooth, not bad considering it's been running in one form or another since 1912.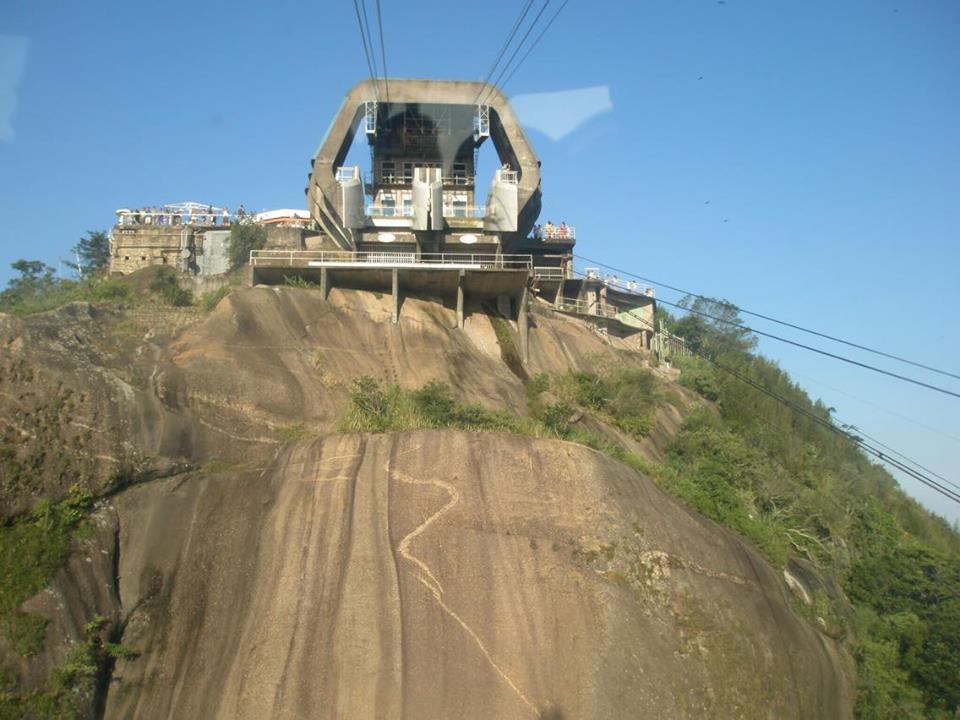 It was all renovated in the 1970s, but even that impresses me. Running from 10:00 to 20:00, it takes you up and over the tree covered landscape with a stop about half way up.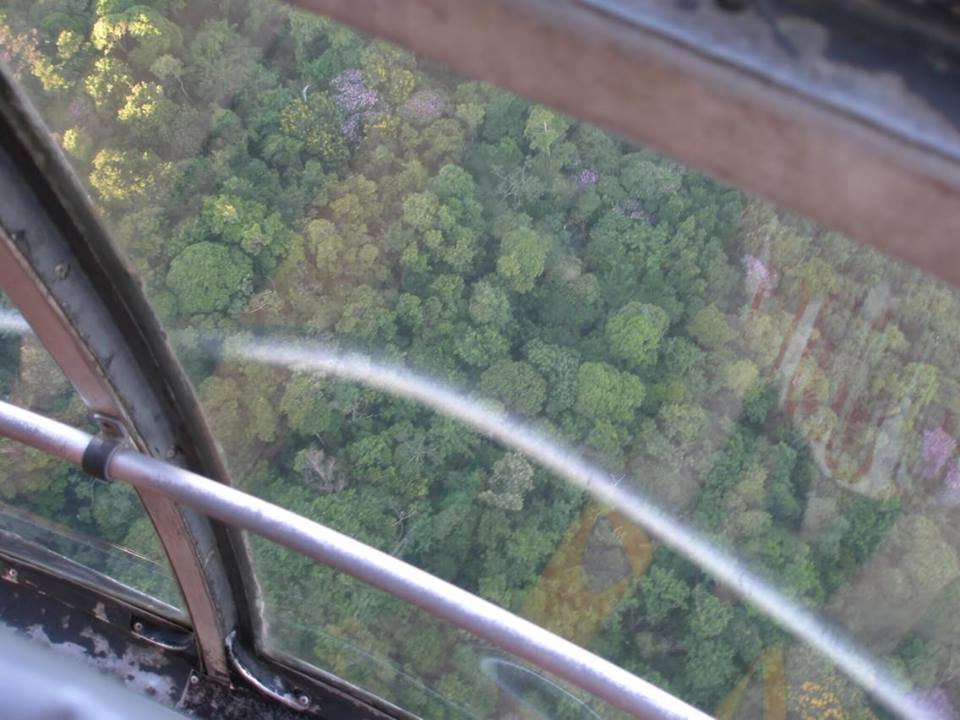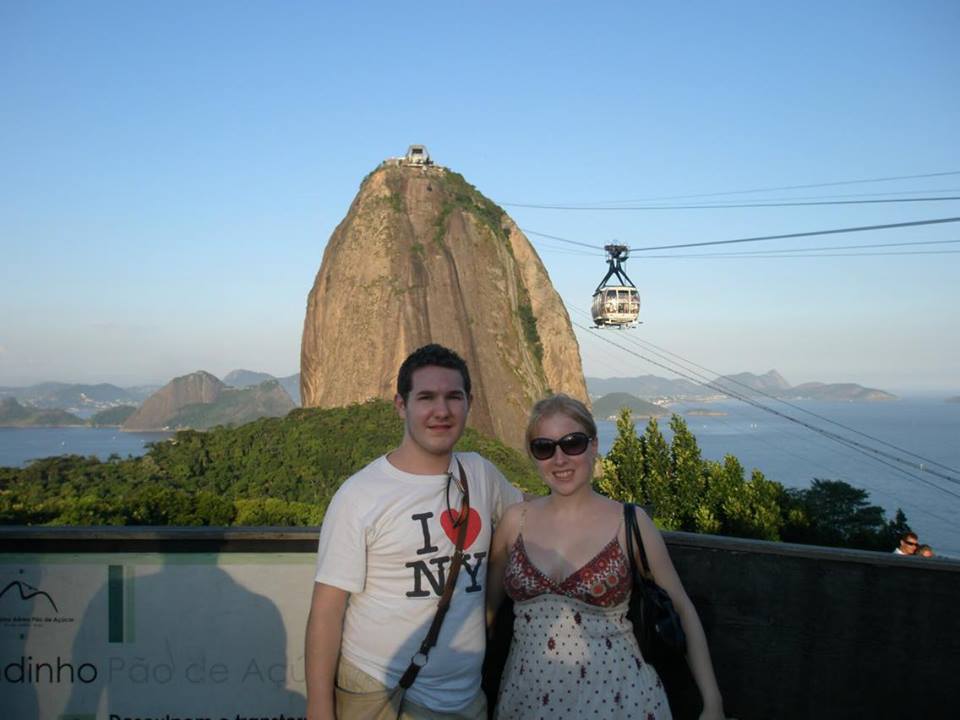 The view from the mountain is wonderful, although it was a very hot, still day and so all our pictures are very hazy. Not that I'm complaining!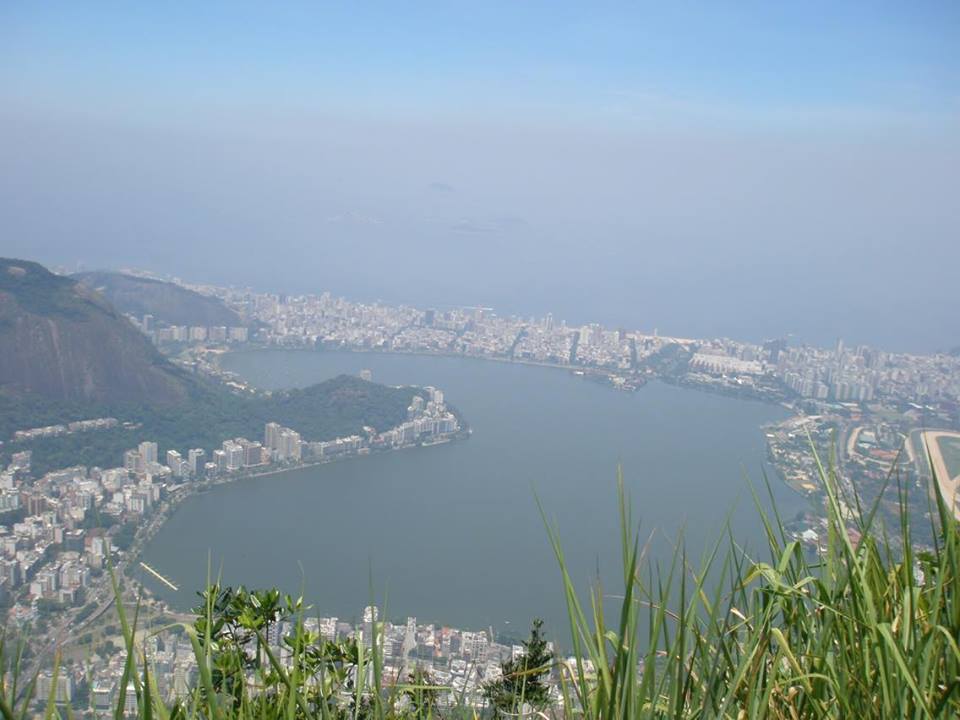 I think that Rio de Janeiro ticks all my boxes and next time I'm in South America, I wouldn't think twice about visiting again.
Have you been to Rio de Janeiro? Any tips for my next visit?
Rosie xx