"Becasue being cold sucks" – So reads the tagline for Ravean's winter gear, and I couldn't agree more. I am a complete nightmare when I am cold and so it beggars belief that I booked a trip to northern China and Russia in January (average temperature -20°C/-29°F). Panic set in about just how miserable I was going to be, and so the hunt began for the best way to stay warm. After a little online research, I came across the wonder that is Ravean and their heated products. I got a jacket straight away and so I am pleased to share with you my Ravean Down X Heated Jacket review.
Ravean Down X Heated Jacket
First Impressions
Honestly, my first impression was "How on earth is that going to keep me warm!?"
I was surprised at how slim the down jacket was, but out of curiosity, I decided to give it a quick test in Prague. I travelled to Prague in December and the temperatures were around the 0°-3° mark. Without the heating on (yes, I forgot to take the charger) the coat performed admirably. It was brilliantly cosy. So cosy that I had to take it off at the airport as I was starting to overheat.
Design
This design on the jacket seems quite simple at first glance. It is a black, down jacket that if you saw it from afar, looks like many others. However, there are a few features (besides the obvious) that set it apart.
The Cuffs
The cuffs come with stretchy inserts that fit over your hand and keep the wind away from your wrists. I loved pairing this with my thick gloves to keep them on securely.
External Pockets
The coat has four external pockets.
Two of these were on the front of the jacket and were big enough to hold a regular mobile phone, and a pair of thin gloves. They were zipped and so I didn't need to worry about anything dropping out. Plus, they were very cosy and I'll talk more about that in a bit.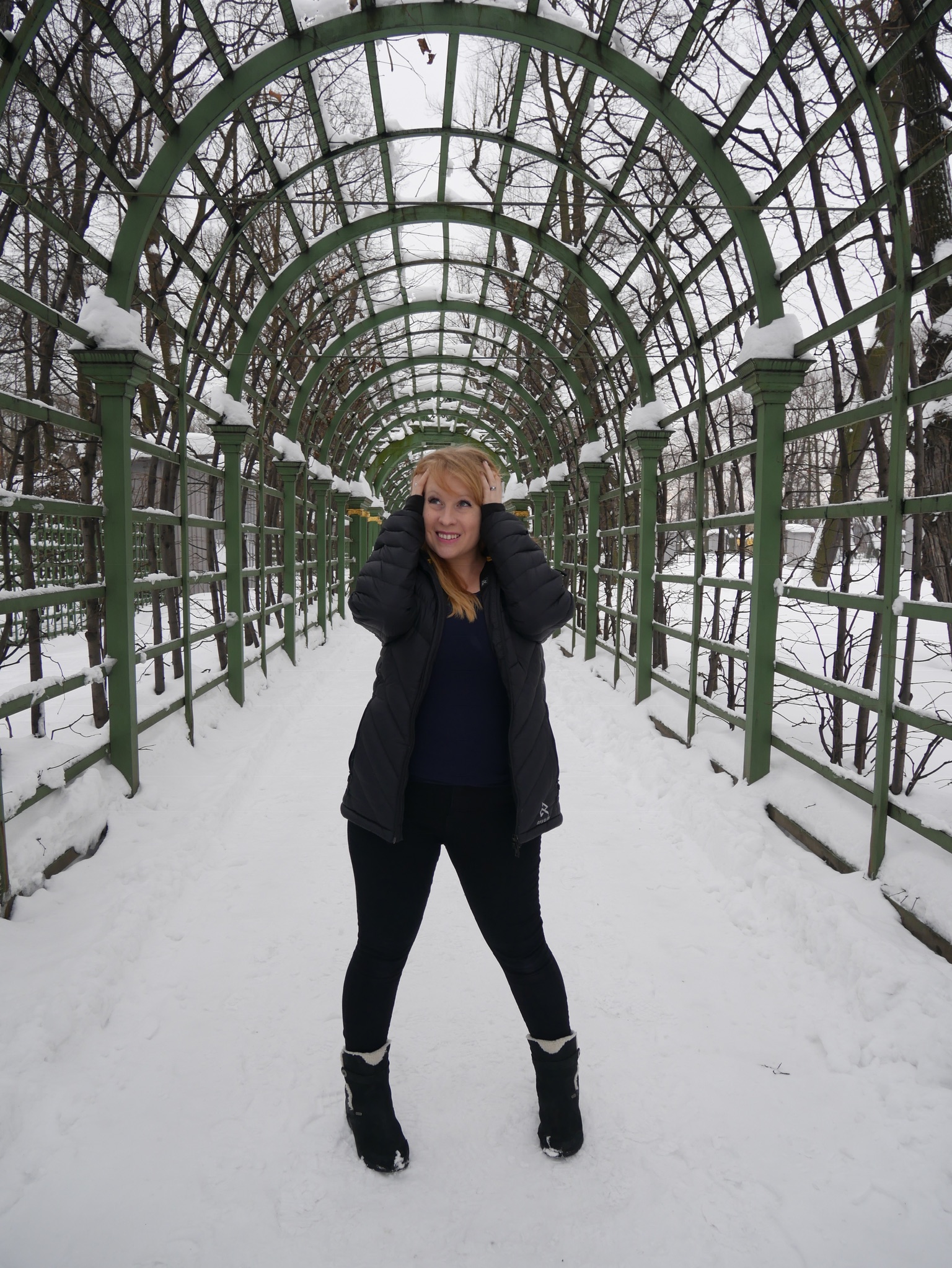 A third pocket on the front of the jacket sat at chest level on the left hand side. I popped my phone in there when I needed to keep it warm and wanted to make sure I didn't accidentally pull it out of the lower pockets when I was wearing thicker gloves. This also had a nice secure zip, great to make sure no one was pickpocketing it.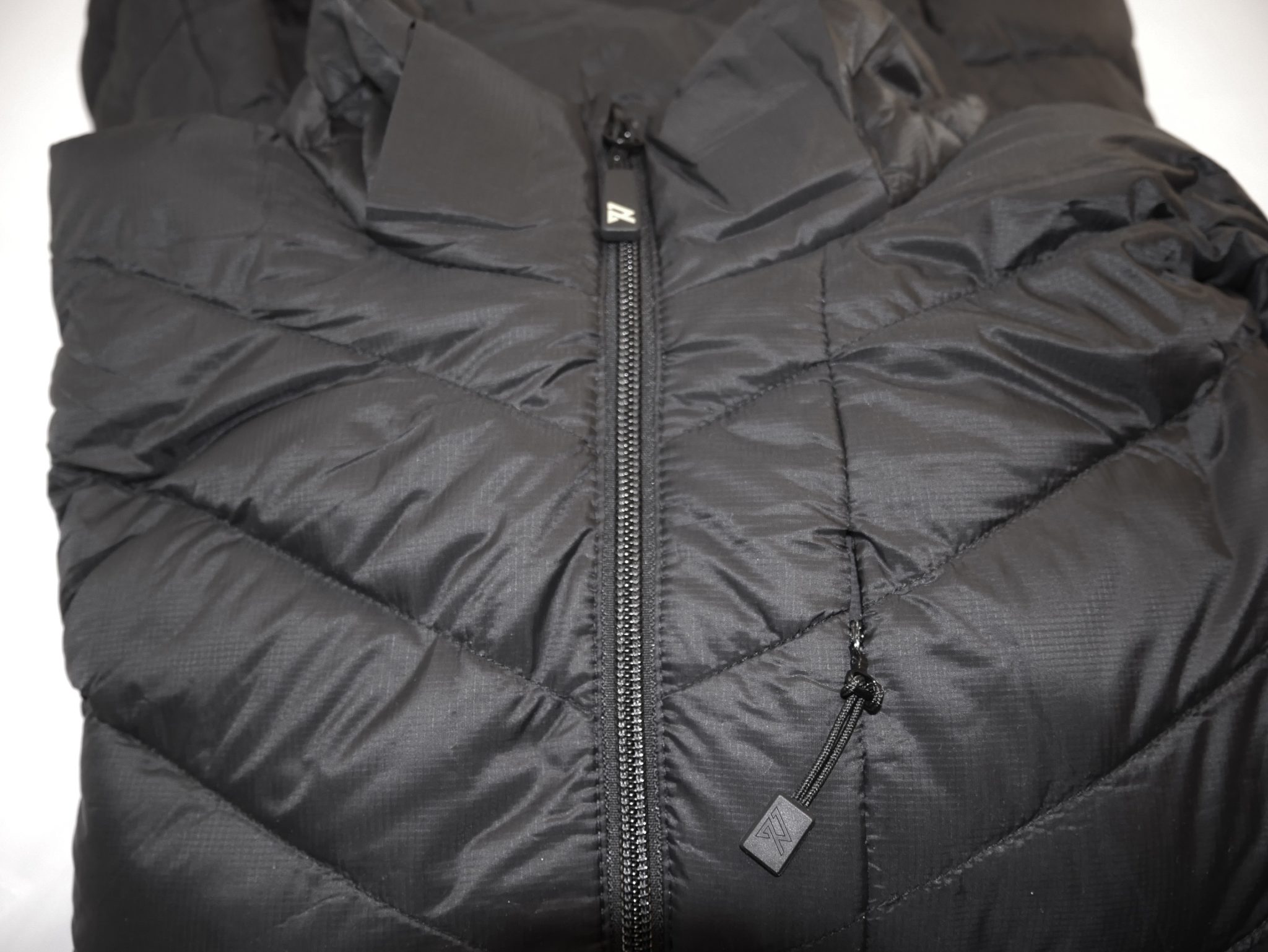 Finally, there was a pocket on the left arm. This may be for ski passes or bus passes, the kind of thing you can beep without having to remove them. As I didn't need anything like that, I just kept my lip balm in there, meaning I always knew where it was.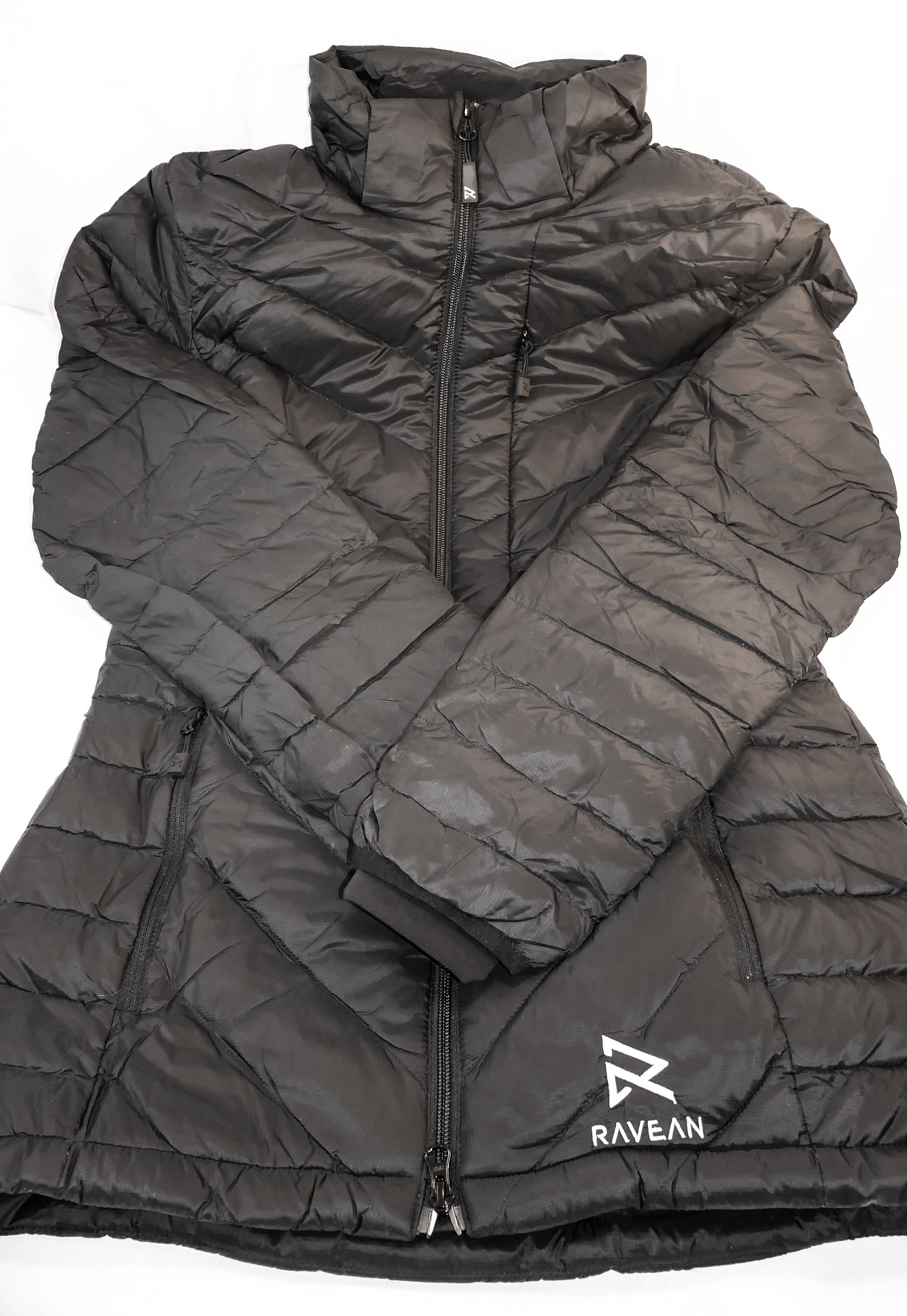 Check out all our Gear reviews
Internal Pockets
Inside were two giant pockets. I didn't need to use these as I am a handbag girl, but I bet that those who prefer to do a day out without a bag to carry would make good use of them.
The Zips
Every zip has a toggle on it. This was great for when you have either thick gloves on or chilly fingers! No water/snow got through a single one of these zips, and you can't ask for more than that!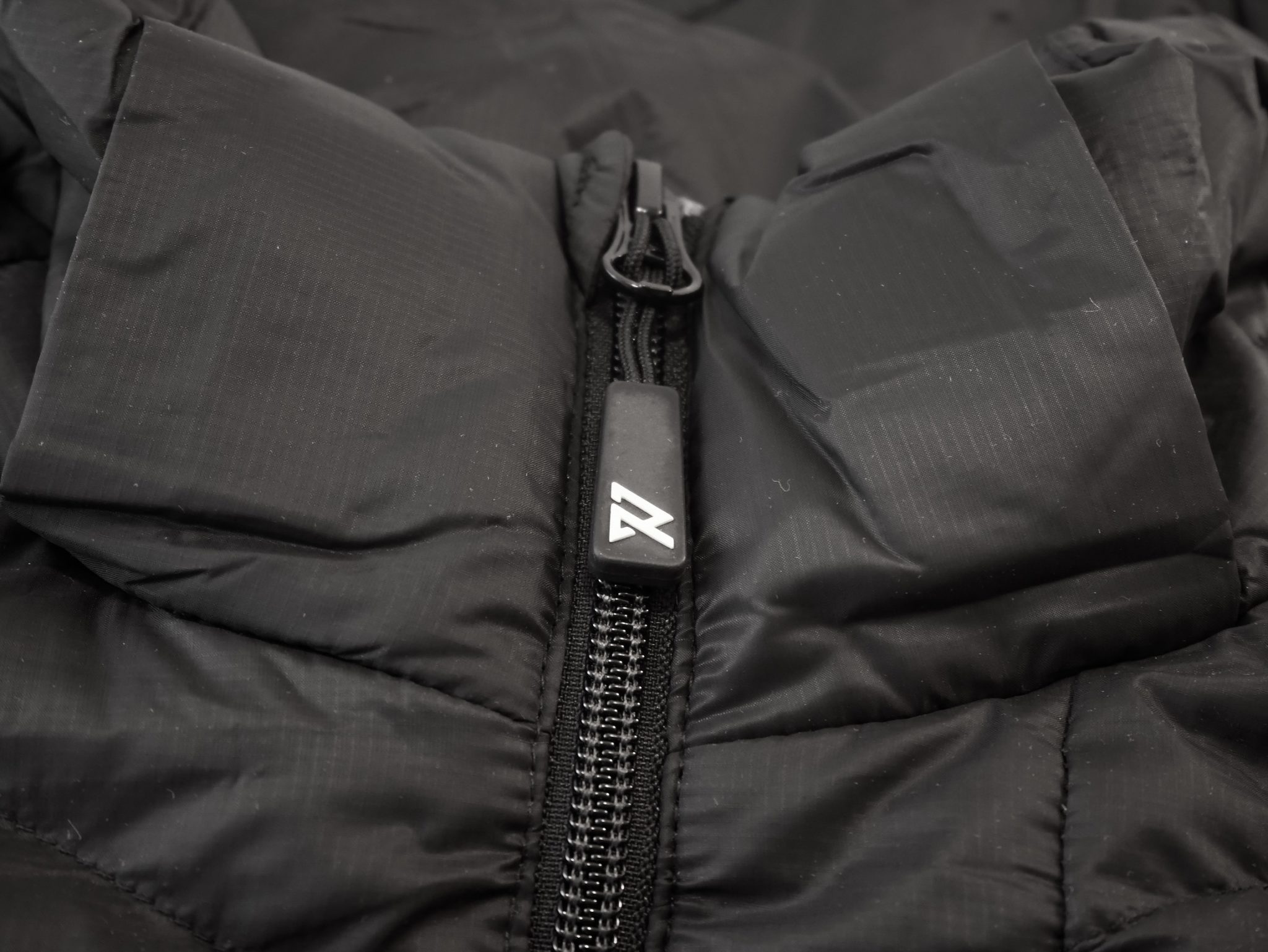 The Hood
The hood of this coat is quite customisable. Firstly, it is totally removable. If it isn't that cold, and the sun is out, you don't have to wear the hood. I am a big fan of this. If you have ever had long hair, you will realise how annoying a permanent hood can be.
When it is a chillier or snowing, it's hood time! The hood has a down filing, so it's nice and cosy. Plus, you can have the fluffy edge on or not. The hood (and in fact the whole jacket) is treated with durable water repellent. It won't keep you dry in a huge downpour but for snow or light rain, it is grand.
The Fit
Upside
Unlike many down jackets, there are curves in this jacket. Although the waist isn't entirely nipped in, there is a definition in the jacket's silhouette.
Downside
The coat is quite short. I am only five foot tall and it doesn't cover my bottom. When you are really serious about staying warm in very cold climates, it is best to cover at least the tops of your thighs. I hope they make a longer version. I don't think you would need to heat the whole thing, keeping the elements as they are on this coat, but just with more shape and a longer section of down padding below.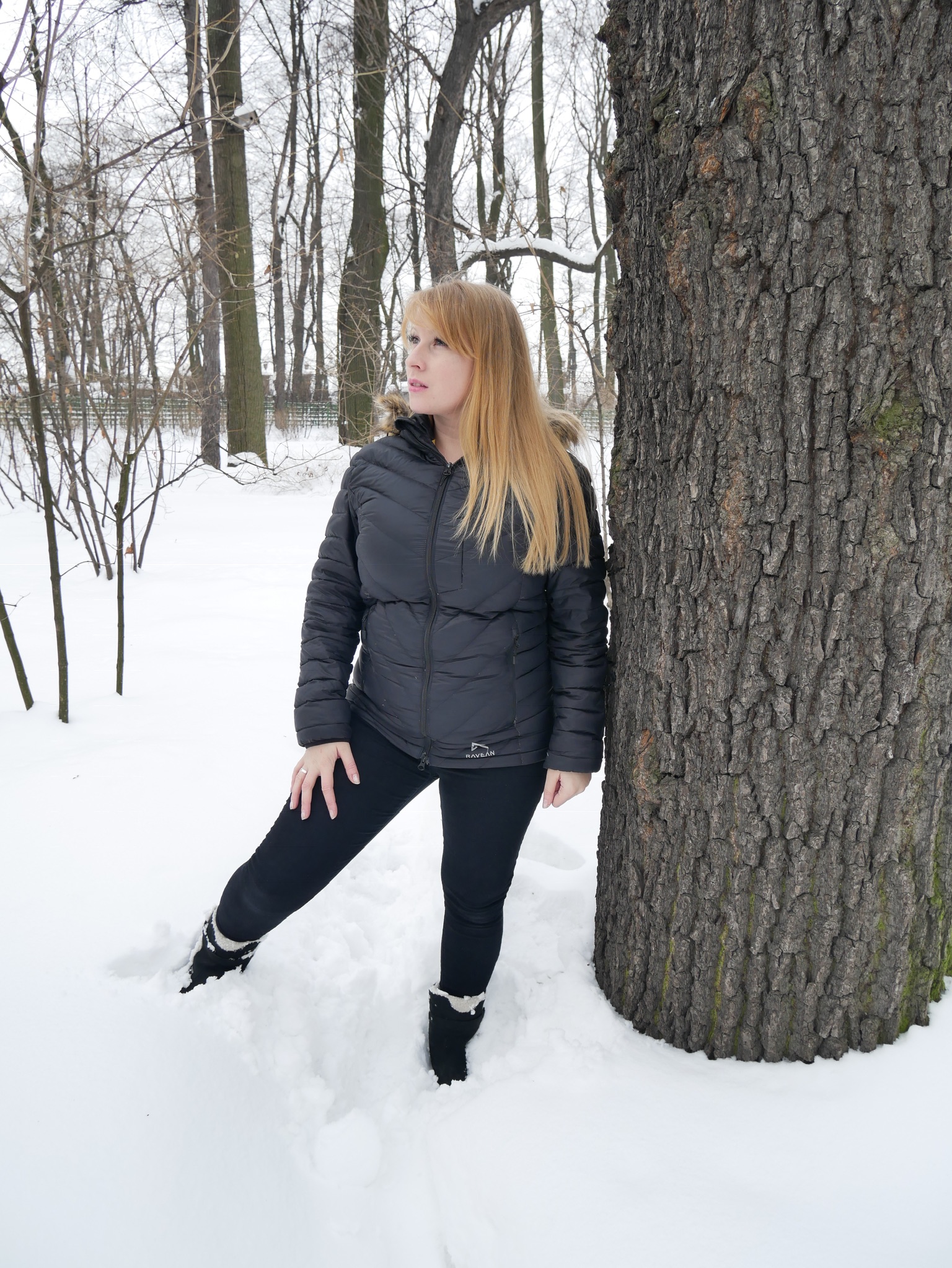 Let's discuss the thing you are all here to find out about. How does it keep you so warm?
The Heating
There are three heat settings on this coat. You activate and change them by using the button on the inside of the zip. This has a satisfying bounce and three different colours so you can be sure you have pressed it properly.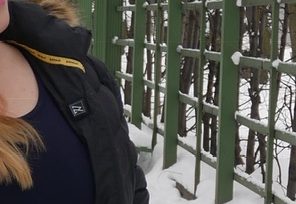 When you first start the heating, the button oscillates between and then settles into a red solid state when the coat is ready.
Red – High heat
White – Medium heat
Blue – Low heat
Elements
So where does the Ravean Down X Heated Jacket actually warm up? When you are wearing it, it's weirdly hard to tell! There is just a snugness and warmth that seems to exist all over your torso. However, if the battery runs out, you will start to notice specific areas getting chilly.
There are heating pads in three main areas;
Chest – These will keep your vulnerable chest area nice and toasty. I especially like that I could keep my camera and camera batteries warm by popping them under my jacket here. (Cold is camera battery kryptonite).
Pockets – The heated pockets were probably the most noticeable heating when the coat was on. As soon as you put your hands in the pockets, you can feel the heat passing into those chilly fingers.
Back – As I said, you may not really realise what a difference this area is making until the coat is turned off. These are the heated areas that really keep the chill away. I guess it is like lying on an electric blanket.
I was astonished that airport security didn't want to take a closer look at my jacket full of wires and I was prepared for a grilling. However, despite going through with it at least five times, nobody batted an eyelid. Maybe they see enough wearable tech that it isn't an issue.
One great thing about the design is that, despite the wires/elements in the jacket, you can wash it in the washing machine.
Batteries
There is a lot of jacket to heat and as such, it needs quite a large battery pack to manage it.
Ravean supply a 12V lithium-ion charger with every jacket.
The battery for the Ravean Down X Heated Jacket is 10500mAh. You plug it into the interior pocket and away you go. Happily, they redesigned the battery and made it curved so it fits in a more forgiving way.
The Plug
They recommend you only use their charger and after a few experiments, I can see why.
The Charger Debacle
At the moment, Ravean only supply the charger with a US plug. No problem I thought. I'll just buy an adaptor and away we go. However, the first adaptor I bought, to convert it from a US to UK plug, didn't work. For some reason, it just wouldn't charge it. An orange light would appear but nothing more.
Failed attempt number one.
Then I thought, what if I buy a "voltage step up" USB cable. Then I could charge it from any USB plug…..no joy.
Failed attempt number two.
Next, I tried buying another which charges via USB but had a 12V output…..still no luck as the cable end was too wide for the input port.
Failed attempt number three.
Next, and in despair, I finally bought three different plug adaptors until I found one that worked, including a plug with 7 different cable ends. Thankfully, one of the US to UK adaptors worked.
It was a long and frustrating road but I eventually got it charging and all was well with the world.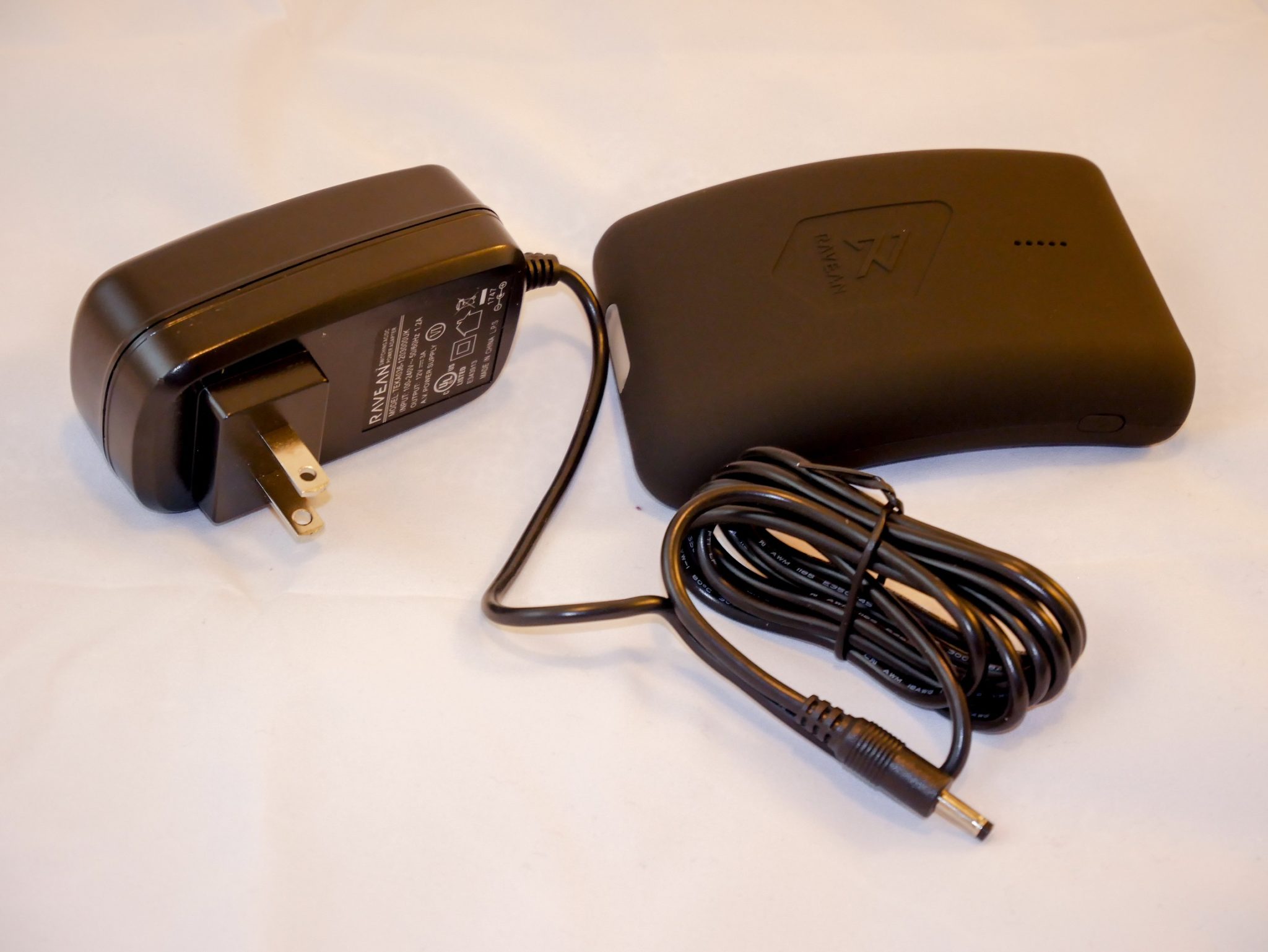 China uses the same plugs as the USA and so I had no issues with it there. However, when we reached Russia, I found out that the adapter I had bought for the European socket didn't work and so I had to buy another one. I'm not going to lie, it was frustrating. It would be really great if they were able to supply other plugs or have a more forgiving portable charger. One that charges with USB would eradicate the issue altogether but I am sure there must be a reason they can't do that.
Read about our travels across China & Russia on the Trans-Siberian train
Information
If this has peaked your interest in the Ravean Down X Heated Jacket then here is some information you might like to know:
To see lots more technical info, and see the latest prices, check out the Ravean Website here.
They don't just make ladies jackets, check out their male style and the Rugged Jacket too.
As a UK customer, I paid around £30 in customs and duty.
Final Thoughts
Heated wearable tech has changed my life. No joke! I am slightly obsessed. If only I knew how to sew my electric blanket into a cute mini dress, I'd be away.
This post was written in collaboration with Ravean but all opinions are entirely my own.
The Ravean Down X Heated Jacket is a great coat. It is pretty slim line, nicely fitted, it looks stylish and it is definitely warm. If they can sort out the niggles with the plug/charger then I would wholeheartedly recommend it. Especially, if you are like me, a total lizard. It is now and loved and treasured part of the Flying Fluskey wardrobe!
Rosie xx